News
Karnataka Scraps 4% Muslim Quota, Now Shared Between Vokkaligas And Lingayats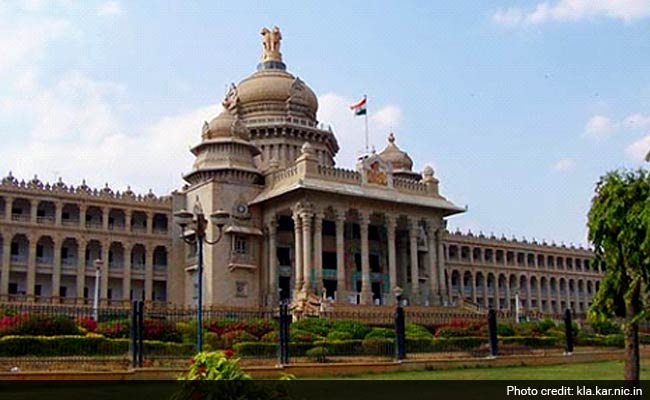 Bangalore:
The Government of Karnataka today announced two new categories to preserve jobs and education, and removed the 4% quota for Muslims of other backward classes (OBC). Minister Basavaraj Bommai's announcement comes just a month before parliamentary elections are scheduled to be held in the BJP-ruled state.
4% of the OBC Muslim quota was split between Vokkaligas and Lingayats. The Muslims who qualify for the quota have now been classified under the weaker sections of the economy.
However, the decision has pushed the reservation rate in Karnataka, which has already exceeded the 50% cap imposed by the Supreme Court, to around 57% today.
"We've made some important decisions," Mr Bommai told reporters today. "A cabinet subcommittee proposed changes in the quota categories and we implemented them," he said.
Mr. Bommai said the backward classes had been reorganized into two groups – "the more backward class and the most backward class".
One of the two new categories is the quota for Vokkaligas which has been increased from 5% to 7%. Quotas for other categories, including Panchamasalis, Veerashaivas and other Lingayats, have also been increased from 5% to 7%.
The request to bring the reservation rate back below 50%, the ceiling imposed by the Supreme Court, is pending in the Karnataka High Court.
According to the Minister, the changes in the quota percentage division are now as follows: Scheduled Actors (SC) Left 6%, SC Right 5.5%, other actors 4.5% and other actors. other actors 1%.
Prior to that, the breakdown of quotas was as follows: Class 1 (Old Class) 4%, Class 2A (Other Backward Classes, or OBC) 15%, Class 2B (Muslims) 4%, Class 3A (Vokkaligas) 4 percent, Category 3B (Lingayats including Panchamshali Lingayat, Marathas, Bunts, Christian) 5 percent, SC 15 percent and Scheduled Tribes (ST) 3 percent. This makes the total quota percentage 50 percent, a ceiling imposed by the Supreme Court.
Following the cabinet's latest decision, the overall quota rate was 56%, exceeding the limit imposed by the Supreme Court. Therefore, the breakdown is as follows: Class 1 (Outdated Class) 4%, Class 2A (OBC) 15%, Class 2B none, Class 2C (Vokkaligas) 6%, Class 2D (Lingayats including Panchamshali Lingayats, Marathas) , Bunts, Christian) 7%, SC 17% and ST 7%. A total of 56 percent.