Auto Express
Jio-bp installs EV charging stations at several residential projects in Mumbai
Jio-bp, a joint venture of Reliance Industries Ltd and bp in fuel retail, has partnered with Piramal Realty in Mumbai to install electric vehicle (EV) charging stations across all of the company's residential projects this in the state. Once the charging stations are installed, customers and visitors to these residential areas will be able to charge their electric vehicles using the Jio-bp pulse mobile app. Under this partnership, the first set of EV charging points have been installed at Piramal Vaikunth in Thane.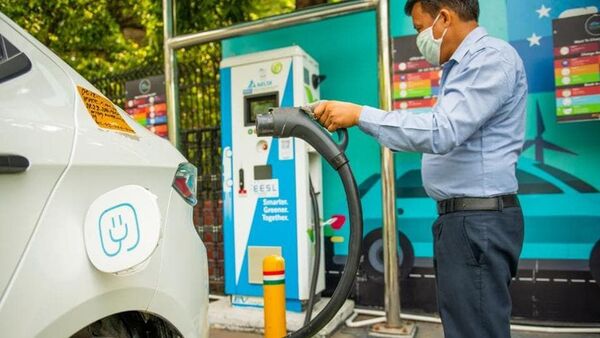 Jio-bp claims that it has built some of the largest electric vehicle fleet charging centers, along with hundreds of public charging points in many major cities and highways across the country. Besides fixed charging, the company also offers battery swapping through its network of battery swap stations.
With the growing awareness of environmental causes and the acceleration in the use of battery-powered vehicles, the availability of EV charging stations in residential areas is crucial. It ensures convenient electric vehicle charging and enhances the confidence of potential electric vehicle buyers.
In addition to Jio-bp, many other private and government organizations are working to establish a nationwide charging infrastructure. Last month, India's top oil company IOC said it would set up green hydrogen plants at all of its refineries as it pivots. $The 2 lakh crore green transition plan aims to achieve net zero emissions from its operations by 2046. At the same time, it is turning petrol pumps into energy outlets providing charging points. EV and battery swap options besides conventional fuel as it's self-made ready for the future.
In December last year, Mumbai's Chhatrapati Shivaji Maharaj International Airport (CSMIA) installed up to six DC fast charging stations for EVs to promote electric vehicles and use zero-emission ground mobility options. These charging stations aim to bring more convenience to the general public.
First published date: March 25, 2023, 09:22 AM IST