News
Is This A Cause For Concern?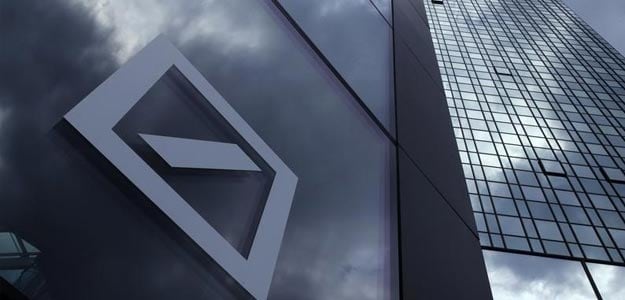 New Delhi:
The days after the fall of Silicon Valley Bank, another financial giant is showing signs of trouble. Deutsche Bank, one of the most prominent companies in the financial world, has seen a sharp and steady decline in its shares. Adding pressure to the global financial system, the bank's shares saw a third straight day of downward trajectory on Friday.
After trading with a loss of nearly 15%, it closed with a loss of almost 8.5% by the end of the day. Just last month, Germany's largest bank saw a significant drop in its shares, with a drop of 24%. This activity of Germany's largest lender has raised alarm bells for investors around the world.
What happened?
Deutsche Bank is no stranger to financial challenges. The bank was plagued by a series of problems trying to compete with Wall Street investment banking giants before the 2008 recession.
What followed was a targeted effort to reform the bank's structure, which entailed tough moves such as thousands of job cuts and a largely Europe-centric approach. The restructuring seems to have worked, as it recorded its highest annual profit since 2007 in 2022.
However, shares of the German financial giant have underperformed over the past month and saw continuous selling over the past three days, through Friday. This has led to credit default swaps, used to protect against bank defaults, reaching levels not seen since 2020.
This is a cause for concern for the global economy, as Deutsche Bank is one of 30 banks that are considered financial institutions of global significance. Under international rules, such institutions are required to hold a higher level of capital reserves. Failure to do so could result in widespread losses.
What caused the crisis?
Deutsche Bank's dismal performance over the past few days can be traced back to the collapse of Credit Suisse and the subsequent takeover of the UBS Group. At the same time, the collapse of Silicon Valley Bank (SVB) earlier in the year didn't do much for investor morale.
Investors are increasingly concerned about the overall health of the global banking industry, leading to an increase in the cost of default swaps on Deutsche Bank's debt. These swaps act as a form of insurance against a bank's default, indicating a growing level of anxiety about a bank's ability to meet its financial obligations.
As questions about the health of Europe's banking system and the vulnerability of the global banking ecosystem grew, Deutsche Bank attempted to assuage investors over its debt problems.
On March 24, Deutsche Bank offered to buy back a separate sub-bond with an initial maturity date of 2028. To assuage concerns about its financial stability, Deutsche Bank went as far as to go. offer to redeem its bonds at 100% of their original value. , along with any accrued interest. This move shows that the bank has abundant financial resources.
But the stock plunge shows that investors are far from convinced.
What is next?
German Chancellor Olaf Scholz offered reassurances about Deutsche Bank explaining that there was no cause for concern. "Deutsche Bank has essentially modernized and reorganized its business and is a very profitable bank," Scholz said at a summit in Brussels. "There's no reason to worry about that," he said when asked if the lender was the new Credit Suisse.