Auto Express
India beats Japan, becomes world's third largest auto market: Report
According to the latest industry data, India overtook Japan in auto sales last year, becoming the third-largest auto market for the first time, Nikkei Asia reported on Friday.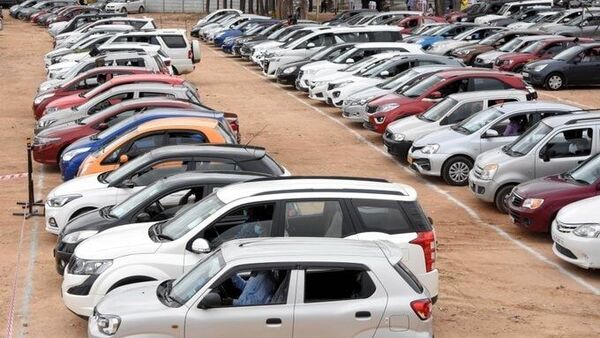 India's new car sales totaled at least 4.25 million units, based on preliminary results, far exceeding the 4.2 million units sold in Japan.
According to the Association of Indian Automobile Manufacturers, the total number of new vehicles delivered in India was 4.13 million units between January and November 2022. Plus December sales were reported on Sunday by Maruti. Suzuki, India's largest automaker, brings the total to about 4.25 million units.
According to Nikkei Asia, India's sales are expected to increase further when including pending fourth-quarter sales figures for commercial vehicles, along with year-end results yet to be released by Tata. Motors and other automakers announced.
In 2021, China continues to lead the global auto market with 26.27 million vehicles sold. The US ranked second with 15.4 million vehicles, followed by Japan with 4.44 million units.
Nikkei Asia says India's auto market has been volatile in recent years. About 4.4 million vehicles were sold in 2018, but numbers fell below 4 million in 2019, mainly due to the credit crunch affecting the non-banking sector that year.
As the Covid pandemic caused a nationwide lockdown in 2020, vehicle sales fell even further below the 3 million mark. Sales rebound in 2021 to hit 4 million units, but automotive chip shortages have hit growth.
Gasoline-powered vehicles, including hybrids, accounted for the majority of new cars sold in India last year, Nikkei Asia added. tram almost no presence. Cars destined for the Indian market are considered to have less semiconductors than cars sold in advanced economies.
According to Nikkei Asia, the easing of the automotive chip crisis in 2022 has provided a springboard for a recovery. Along with Maruti Suzuki, Tata Motors and other Indian automakers saw sales increase last year.
India is home to 1.4 billion people and its population is expected to surpass China around this year and continue to grow until the early 2060s. Incomes are also growing.
Just 8.5% of Indian households own a passenger vehicle by 2021, according to British research firm Euromonitor, meaning there is plenty of room for sales growth. The government has started subsidizing electric vehicles amid a trade deficit caused by petroleum imports.
In Japan, 4,201,321 vehicles were sold last year, down 5.6% from 2021, according to data from the Japan Automobile Dealers Association and the Japan Light Motorcycle and Motorcycle Association. .
Nikkei Asia said the omicron epidemic and the blockade in China have significantly cut output, leaving carmakers unable to meet demand.
Japan's auto sales peaked in 1990 at 7.77 million units, meaning sales have nearly halved from their all-time high, according to Nikkei Asia. And the country's declining population offers little prospect for a substantial rebound in sales in the near future.
According to Nikkei Asia, China overtook Japan to become the second largest auto market in 2006. In 2009, China overtook the US to become the world's largest market.
First published date: January 6, 2023, 16:49 pm IST