Auto Express
India among regions likely to become dumping grounds for polluting vehicles
The move towards cleaner-fuel and all-electric vehicles is gaining pace in many parts of the world but in regions where the switch is either not happening or taking place at an extremely slow pace may potentially face a challenge of a different kind. With the noose gradually tightening on conventional vehicles in China, Europe and the US, automakers may have to rely on other markets like India, Australia, Russia, South Africa, Thailand and Malaysia to ship their petrol and diesel models.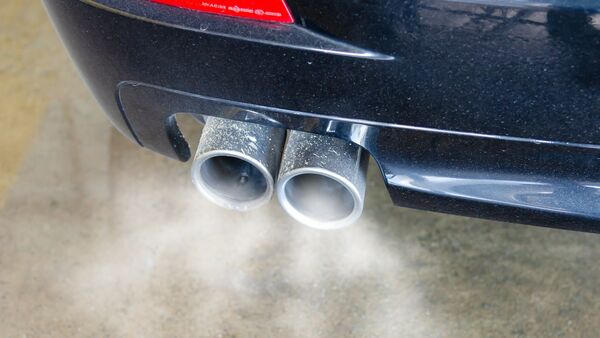 The warning comes from London-based think-tank Carbon Tracker which points to tighter regulations – either in place or being formulated – in North America, China and Europe which could rapidly popularise hybrids and all-electrics among buyers here. A shift in preference of tectonic proportions in markets here is likely to result in carmakers being compelled to move models with older technology to other markets, ones that are also referred to as emerging economies.
The report highlights that countries which do not have plans of going significantly big on clean vehicles as yet are likely to become a hotter bed for models with possibly outdated technology. It further highlights that while companies need to see demand for hybrids and EVs to bring in such models in high numbers, countries like India may even find it hard to attract pre-owned clean-energy models because developed economies will incentivise recycling schemes to keep such cars within their respective borders.
The partiuclar case of India is a bit peculiar. Here is the world's third largest vehicle market – after the US and China, but also a region where the penetration of cars among the masses is significantly low. EVs – either on two or four wheels – remain rather expensive still and therefore beyond the buying reach of many. The government here has a target of having 30 per cent of all vehicles running on electric power by 2030. The bulk of the electric push is likely to keep coming from the two-wheeler segment. After all, EV sales crossed one million for the first time ever in FY23 with e-two-wheelers providing bulk of the thrust.
But critics remain sceptical.
Some of the key challenges at present are high purchase cost, limited infrastructure support, lack of models to choose from, lack of awareness and concerns about resale value. According to a research by Singapore-based global technology market analyst firm Canalys, the share of EVs in the overall Indian automotive market is at 2.5 per cent at present. This figure is 8 per cent in the US and a significantly higher 26 per cent in China.
(With inputs from Bloomberg)
First Published Date: 20 Nov 2023, 14:35 PM IST