News
'I don't know if the NHS are overwhelmed, or they've just stopped caring': The patients left behind by a health service struggling to cope | UK News
Nancy Doyle is showing me a video of her mother, Patricia, from a vacation last year.
She was walking along a beach in Cornwall, her hair flowing, smiling at her daughter.
"My mom – she's 76, she's a nice, sweet person," Nancy said.
"I know it's a little cliché to say that about your mother, but she's a really lovely person.
"She wouldn't harm a fly.
"I'm really angry about what they're doing to her."
In February, Nancy said Patricia noticed her left eye was swollen.
She went to see an ophthalmologist and then a family doctor.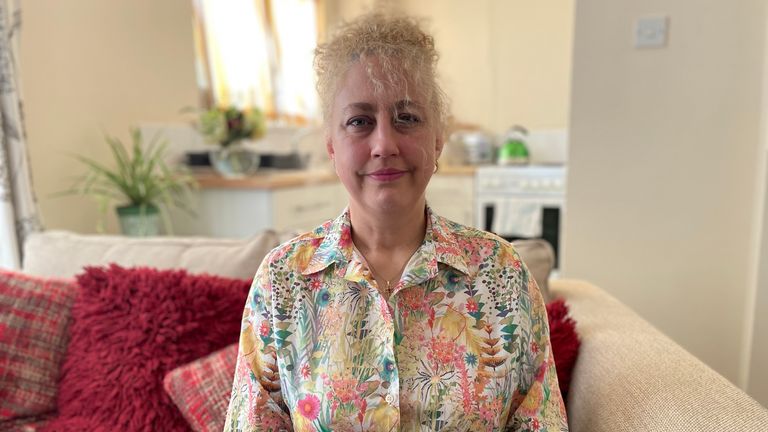 'We felt completely helpless'
They both referred her to the local hospital's ophthalmology department, but the test and biopsy appointment never came.
Over the months of waiting, Patricia's condition worsened, her eyes getting bigger and bigger.
"We felt completely helpless," Nancy said.
"I'm scared and exhausted from waiting and don't know what to do – what will you do?"
In the end, the family paid £175 for a private consultation with an ophthalmologist who helped promote Patricia's case with NHS colleagues "after we wrote a letter essentially is to pray for him, and also for the local congressman," Nancy said.
Nine months after her first GP visit, Patricia had a biopsy at the hospital with terrifying results.
"They called her back a few weeks later and told her it was cancer," Nancy said.
"And now the oncology department, they said: 'we need to investigate if it's spread'.
"We all know if cancer spreads, your chances go down," Nancy said in tears.
"And we'll never know if they got to her in a more timely manner, whether that made a difference to the outcome. I don't even want to think about it."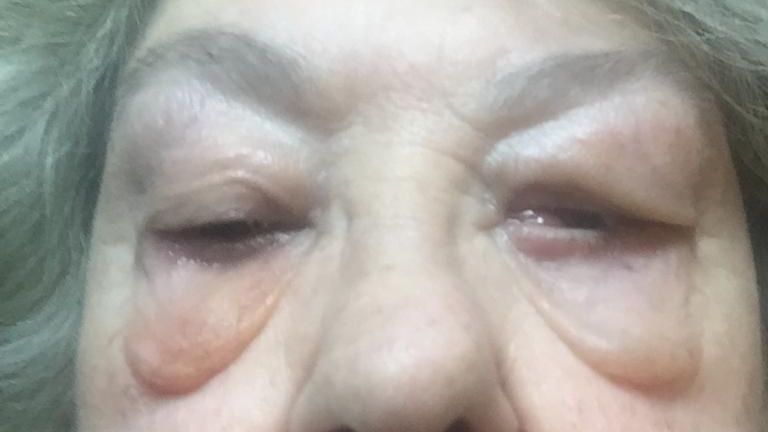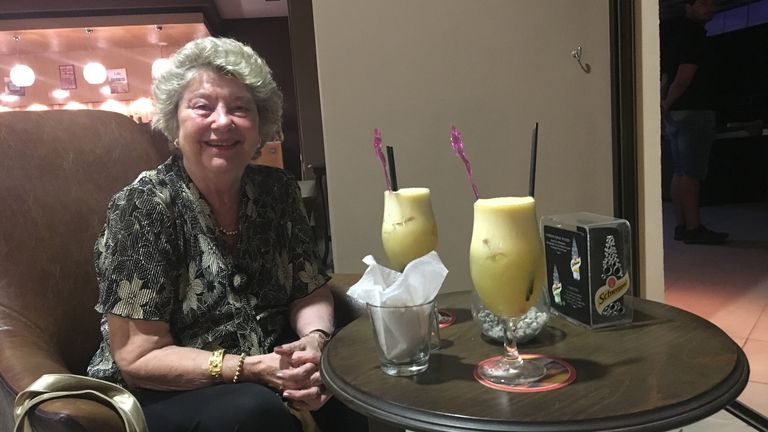 'I have no faith in service'
"I don't know if they [the NHS] overwhelmed, or they have stopped caring.
"It's really broken, disjointed, I have no faith in the service.
"Obviously we're spending a lot of taxpayer money on it, so I don't know where it's going – don't know."
The pressure on the NHS has been well documented, with new figures showing nearly six million people are waiting too long for their procedure.
'I have no independence'
In February, Lisa Hauwert, 35, injured her knee in a trampoline accident at the local recreation center.
"It just gives way," she said.
"It was a complete pain and my knee swelled to three times its normal size."
Unable to move her safely, the entertainment staff called an ambulance that "took 12 hours to arrive".
"I was in pain, shocked and completely exhausted," she said.
Read more:
NHS waiting list hits record high of 7.2 million – as almost a third of patients wait four hours in A&E
NHS tracking postcode search: See how your local trust is performing throughout the winter
After several months of being misdiagnosed, the mother-of-two now uses crutches to get around.
She had been waiting for a knee surgery for months.
"It completely changed my life," she said.
"I can't drive, so I have no independence.
"I can't do simple things like bathe the kids, clean the house, try to keep everything flowing and tidy, it's really hard."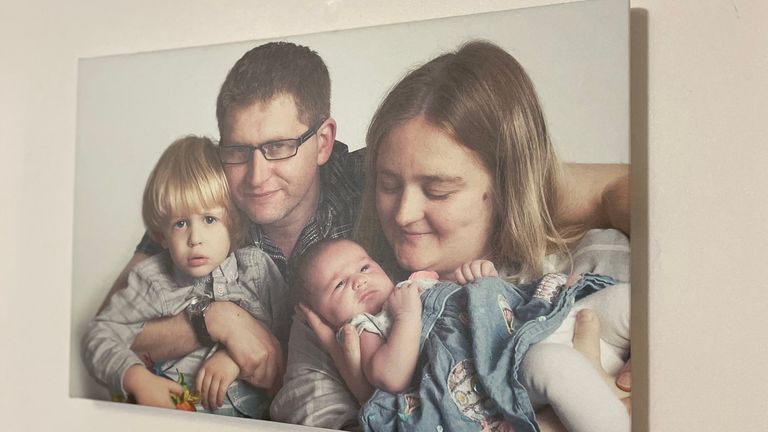 'I feel like I'm a strain and draining everyone else's energy'
Lisa said the physiotherapist provided to her by the NHS was "excellent, from start to finish".
"If it weren't for him, I'd probably still be waiting for a diagnosis, because he's had to do the tests and scans in the first place, and now the surgery."
On the "priority surgery list" since August, Lisa said she was told she would have surgery "within 6 to 12 weeks".
"But I've been told it won't happen until March – and that is if it's not delayed further."
She added: "It has had a huge impact on my mental health because I feel like I'm the one who's stressed and drained other people's energy, because I'm so dependent."
She said she just coped by "remembering that there are little things you can look forward to all year long, so it's Christmas now".
"Then those are the things you can do with kids.
"Or holidays.
"It's the only way you can continue."