News
Human rights crackdowns in Libya having 'a seriously chilling effect' |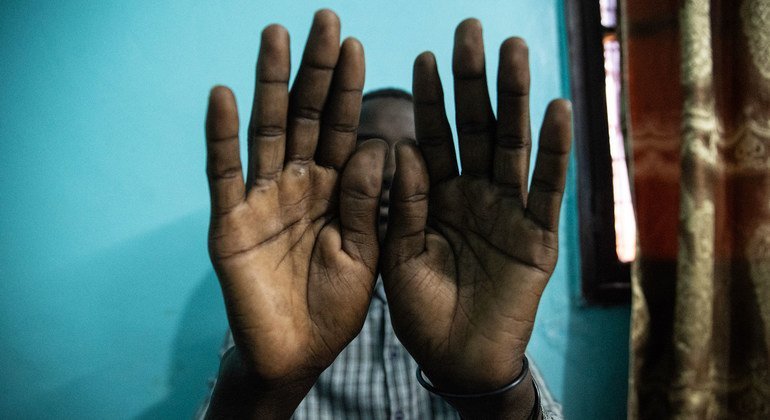 Members of the internationally recognized Government's Internal Security Service (ISA) in Tripoli and state-affiliated armed groups have, in recent months, arbitrarily detained several human defenders. rights and civil society activists, Liz Throssell, spokesman for the UN High Commissioner for Human Rights (OHCHR), told a press conference in Geneva.
Under the pretext of defending "Libya and Islamic values", she said, they "made them suffer torture, verbal harassment and intimidation."
#Libya: We are concerned by intensifying repression of civil society and call on the authorities to stop their campaign against rights defenders and release all those arbitrarily detained. A safe, open and democratic space built on freedom of expression + association is key:https://t.co/oT9xvXNFlc pic.twitter.com/EoPVPcaTk3

– United Nations Human Rights (@UNHumanRights) March 25, 2022
Videos on social networks
Throssell recounted that since November, OHCHR has learned that seven men aged 19 to 29 have been arbitrarily arrested and detained by the ISA in the capital, Tripoli.
"ISA has since posted videos of the seven men on Facebook in which they appear to confess to being 'atheist, religious, secular and feminist', and use the social network to propagate ideologies. atheist and contemptuous of religion," said Mrs. Throssell.
She told journalists that OHCHR, which had received allegations that confessions were obtained by force, raised serious concerns about the use of torture, "which is completely prohibited. ".
The spokesman added: "These confessions also involve a number of other men and women, many of whom have now gone into hiding after receiving death threats.
Furthermore, the videos on Facebook have sparked a wave of hate speech against human rights defenders.
"In fact, A list of activists has gone viral on social media with calls for those on it to be prosecuted as apostates under Sharia law and sentenced to death", if found guilty.she flagged.
'Stop aggressive campaign'
Meanwhile on March 13, the Tanweer Movement – a prominent social campaign for gender equality and socio-cultural rights – was disbanded, the board of directors fled abroad for fear of their safety, Ms. Throssell said.
And other civil society groups, including the Libyan Dialogue of Reason and Al-Baraka, are being targeted with hate speech and online threats.
"We call on the Libyan authorities to immediately stop this aggressive campaign against Libyans who enforce and defend their human rights.while at the same time releasing immediately and unconditionally all those arbitrarily detained, while ensuring the protection of those named in the coerced 'confession'," the United Nations official said. know.
'Democratic space is very important'
She stressed that the Libyan authorities should also conduct "quick and effective investigations" into allegations of human rights abuses, including allegations of torture.
Furthermore, she continued, they should account for all the alleged perpetrators, including ISA members.
"A safe, open and democratic space is very important for Libyaand it cannot be built without full respect for freedom of expression and association," concluded the OHCHR spokesperson.