News
How the pandemic shaped this year's college freshmen : NPR
The first year of college itself is challenging enough as students learn about the campus, find ways to study and balance classes, and make new friends. That's much more difficult for this year's freshmen, who have spent more than half of their high school days dealing with the disruption of the pandemic.
To see how that transition unfolds, we asked first-year students around the country a question: What did they miss in high school because of the pandemic and how did it affect them? How does it affect their first semester at university?
These conversations – in the students' own words – have been edited for length and clarity.
Alyssa Lanum, 18
Case Western Reserve University
Majoring in Computer Science and Political Science
Teachers don't challenge students, at least in my high school. I didn't get my full potential of knowledge from high school, other than a few classes. Shout out to my pre-math teacher! She was the only teacher who pushed us crazy.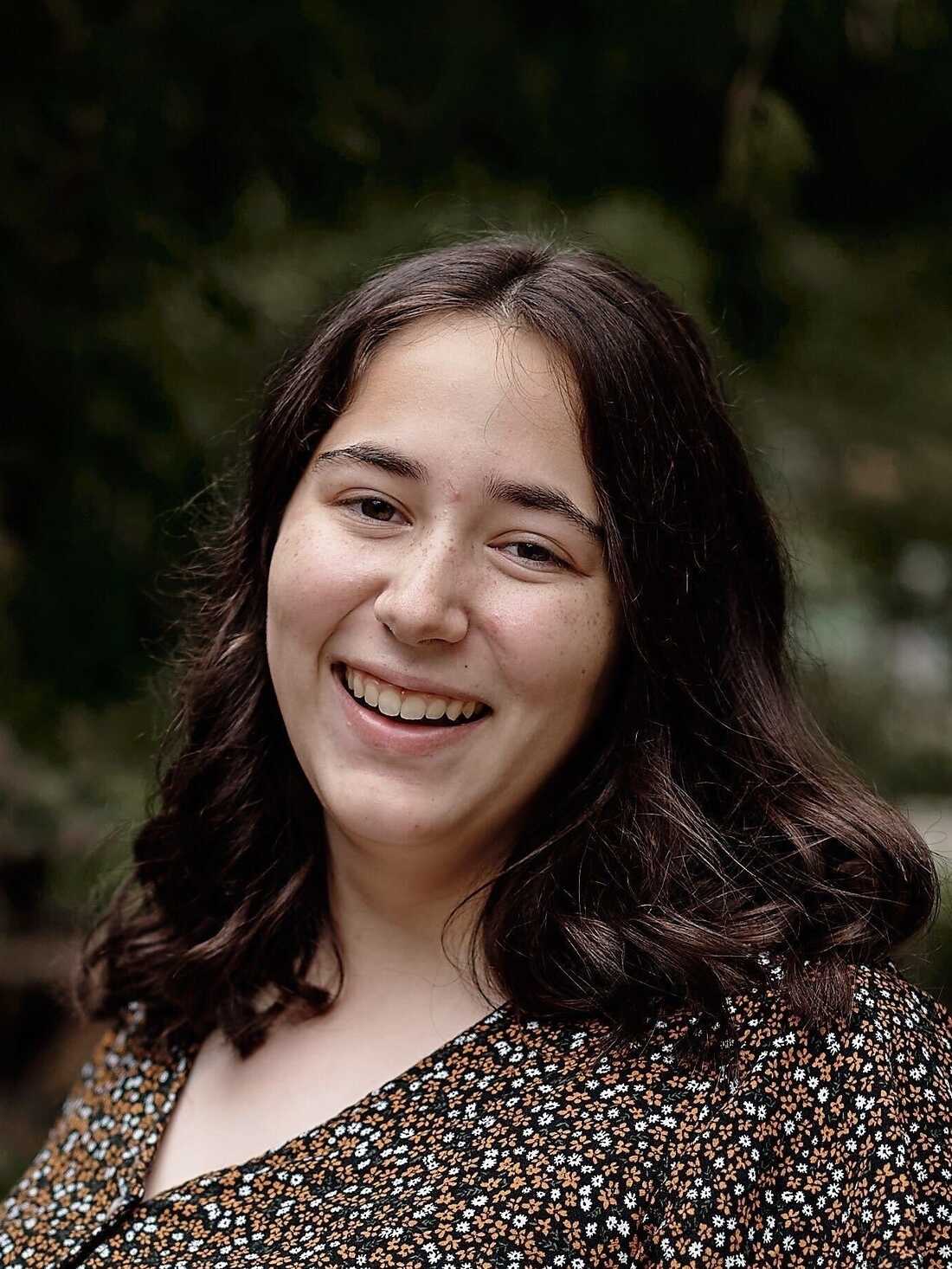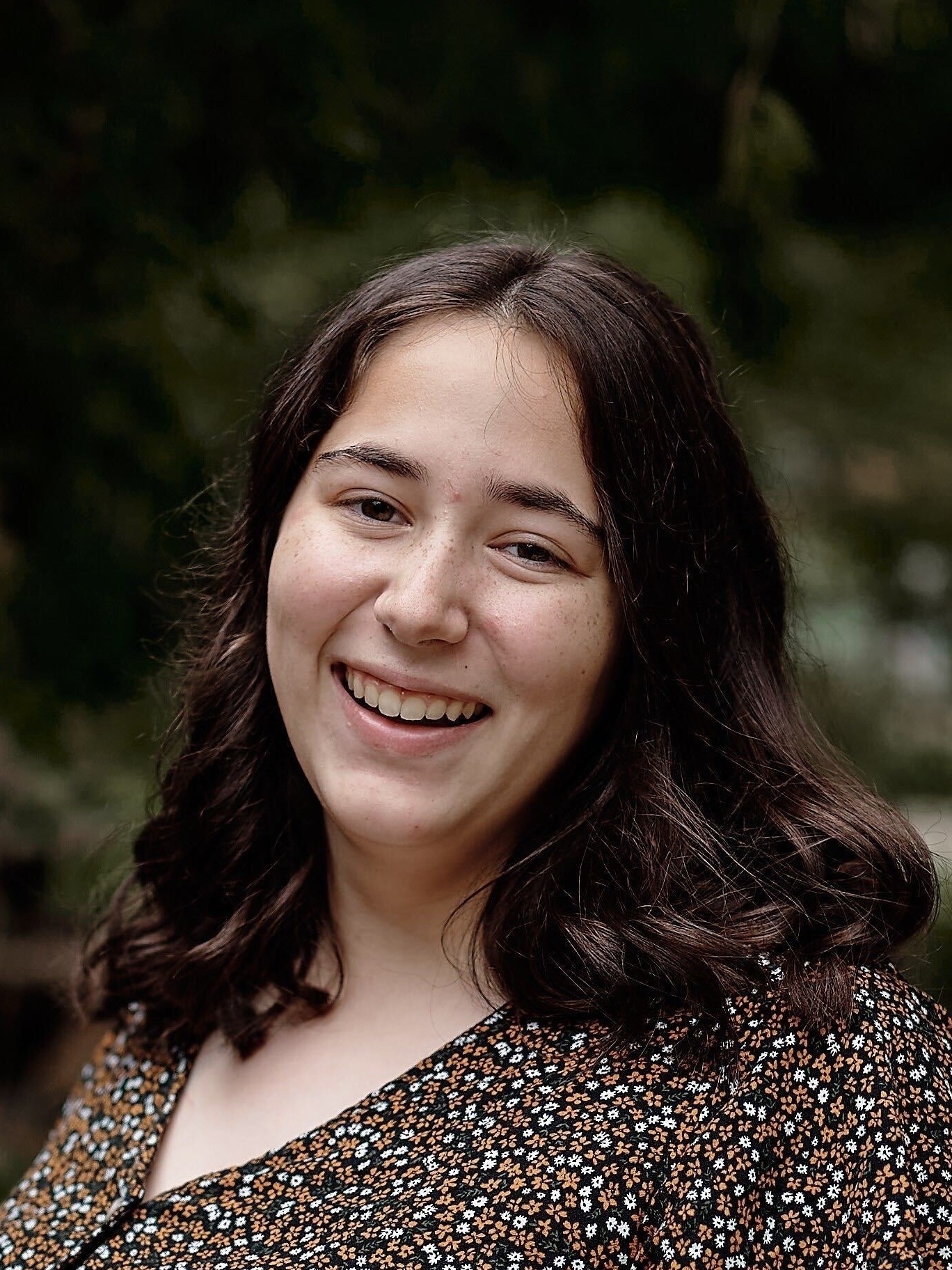 I feel like we're just left to make this minute work really easy and aim to pass the time we live in, just to say we made it.
Since I'm online, it's like "get the info back and you're done, you'll never see it again." Now that you are here at Case, you must know everything.
I was going to take my chemistry course and the professor would bring up a topic and I was like, "I really don't remember ever taking that subject." And then I would have to go back to my notes from my junior year and I would say, "Oh, I learned that, I just remembered it the next week and never thought about it again. "
Honestly, I feel like I'm one of the dumbest kids in the room. I understand I'm not the only one in that boat. I know many other students here who have talked about similar experiences. It makes me really feel like we shouldn't be here for some days. It's definitely tough, but I think it's something we're all trying to get through.
Hector Flores, 19
University of Texas at El Paso
Specialization in Media Advertising
The thing I missed the most in high school because of the pandemic was time with my peers. I spent a lot of time at home in my room alone. I feel isolated.
I met some of my high school teammates about football and baseball during the COVID pandemic, but the players and coaches are sick, so our practice sessions are less than usual. usually and we travel with less players than usual. Our baseball season was canceled because of COVID when I was a sophomore.
The college transition was a bit difficult at first. I'm trying to figure out where I fit in. It's been tough mentally transitioning to college. I was out of my comfort zone. I needed to rebuild myself and my identity.
I experience changes in my mood and emotions throughout. When I started at UTEP, I was very nervous and shy and didn't want to talk to people and that frustrated me because I wanted to be more open. I think if I want to change, that's my problem wanting to do it. In class, I would blurt out my answer to continue the conversation in class and the professor would ask me to explain in detail about my original answer, which helped me reveal my old personality compared to my old self. with youth.
Now, I am more comfortable with my colleagues and professors. I have restarted my approach and now feel more comfortable in my classes and more willing to open up to my colleagues to make new connections. I think we all have a role to play, and I'm the type of person with positive energy who loves to make people laugh and laugh.
Sasha Martell, 18 years old
University of South Florida
majoring in English and theater
I'm a senior instructing freshman (high school) and have met a lot of kids who dropped out of middle school during the pandemic. You can see how detrimental that is because they missed what I call the "confusion period". They entered with the mentality of 12 year olds, but they were supposed to be 15 years old.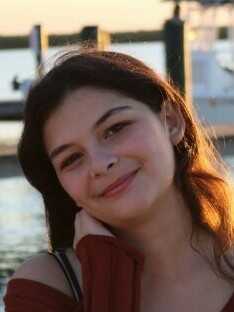 And it's really easy to understand. You have to take the time to do all the embarrassing things you might regret later, because it's important to realize who you are. But you can't do that when you can't get along with your classmates.
That's what I feel like happened to us. We basically went from middle school to college without knowing how to act or who we were. I went from 16 to 18 in a blur.
So now, I say, "Okay, you're here and you need to expose yourself as much as you can."
And guess? I love being around people who make art and make music. I love discovering that about myself.
Fate Torres, 18
University of Texas at El Paso
Specialization in Aerospace and Aeronautical Engineering
I think the pandemic has hindered me academically, socially and emotionally. I missed hanging out with friends and classmates on academic teams like robotics and the JROTC Armed Drilling Team, but SAT prep activities were just as important. I'm not a great test-taker, so I'm really looking forward to in-person tutoring at the school. For me, this is very important. Online tutoring is not the same. As for hanging out with friends, text messages and phone calls are not the same.
In my senior year, I got involved with my groups and friends, but I felt like I was missing out on a part of my life.
I started at UTEP and was intimidated by the size of the campus and returned to my pandemic self. I'm not as social or talkative as I was before COVID. I feel lost and overwhelmed. It was as if I was in a hole trying to get out.
What got me a job as a student ambassador for the College of Engineering. I learn new things about campus every day and meet a lot of people on and off campus. I am becoming more open-minded. Now I ride my scooter around campus and wonder "What do I have to lose?" Attitude.
Kathryn Barto, 18
University of Pittsburgh
majoring in geology
I missed a whole year of marching band. And I missed a whole year meeting my friends.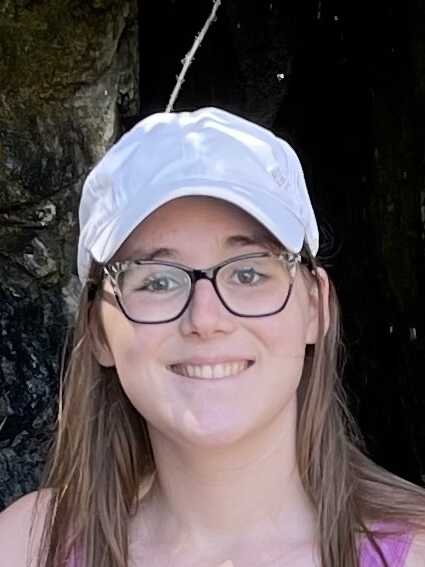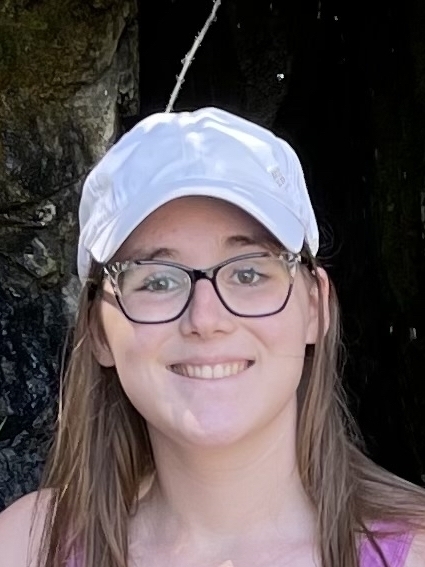 School was my main way of socializing, because I still couldn't drive, but back then I couldn't drive, and so I had no real way to hang out with them. It always felt like we were walking on eggshells, like my friends could be taken away at any moment.
Talking over the phone and FaceTime is fine, and texting is fine, but meeting face-to-face, sharing space with friends, is very important to me as a human being. And so, not being able to do that, and not knowing if that was taken away from me or not, has affected the way I view friendship here. I tend to be a bit more clingy. I tend to jump right into a friendship and say, "OK, now that we're friends, we need to spend as much time together as we can."
I'm glad I found friends who hang out a lot because then I can really spend that time with everyone. But it's hard not to stay in touch with friends back home. It's nice to see them during the break, but that is, once a month, every two months? … Especially not being able to see them is really difficult.
I'm a very introverted person, being around a lot of people exhausts me, but I like that too. It doesn't matter to me that it's tiring. If I were your friend, then I would like to spend time with you, and I would like to be in the same room as you. That is very important to me. And so, yes, it's hard to get taken away.
Adam Raynard, 18
University of South Florida
Technical colleges
I feel like we are the guinea pig generation. We don't have stability because people are looking for remote control during the pandemic.
We're not in the classroom so technology has to change. The curriculum has to change to accommodate that, but there are other changes as well. I don't know if it's all due to the pandemic, but everything is new. They tested it for the first time on us.
We also forget how to separate work from life because in a pandemic both are the same. Instead of putting those two things separate, it's more like studying, studying, studying and then sitting on your phone to take a break. I'm guilty of that too and it means you can't relax.
The professors get there though. They want to help us make up for lost time. They want to help us relearn how to learn, how to make friends, and how to build community.
The first thing I did was join the aerospace engineering club, and it was like "oh, this is my guy!"
Amy Morona covers higher education for Cleveland signalDaniel Perez covers higher education for The El Paso problemEmma Folts covers higher education for Public sourceand Ian Hodgson in charge of higher education for Tampa Bay Timesall partner with Open Campus. open school is a nonprofit newsroom focused on higher education.