Sports
Hollie Doyle Blog: Rain may come just in time for Trueshan during Goodwood Cup defense | Racing news
Fresh from an Ascot double on King George Day, Sky Sports Racing ambassador Hollie Doyle is performing a rain dance ahead of Trueshan's potential Goodwood Cup tilt.
Rain strengthens Trueshan's Goodwood Cup defense
Heavy rain forecast over West Sussex on Monday night could come just in time for my defending champions TRUESHANIn Al Shaqab Goodwood Cup (3.35) on the opening day of Qatar's Goodwood Festival.
Tuesday's Group 1 feature is certainly a high-profile innovation with four-time winner Stradivarius out to avenge his Ascot Gold Cup defeat to a new kid on the block, Aidan O's Kyprios 'Brien.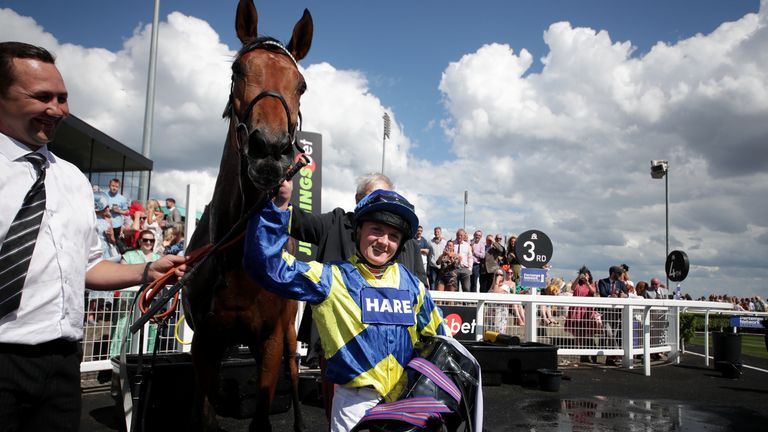 Of course, Trueshan was forced to miss that race due to the unsuitable fast ground, but headed to Newcastle the following week to put on one of the all-time greatest weightlifters at the Northumberland Plate.
We have yet to face Kyprios, who may have the world at his feet, but have defeated Stradivarius every time we face him and if the ground is in our favor I won't change. His hero takes anything. Should coach Alan King let him take his chance so we have a good draw at stall four to work with.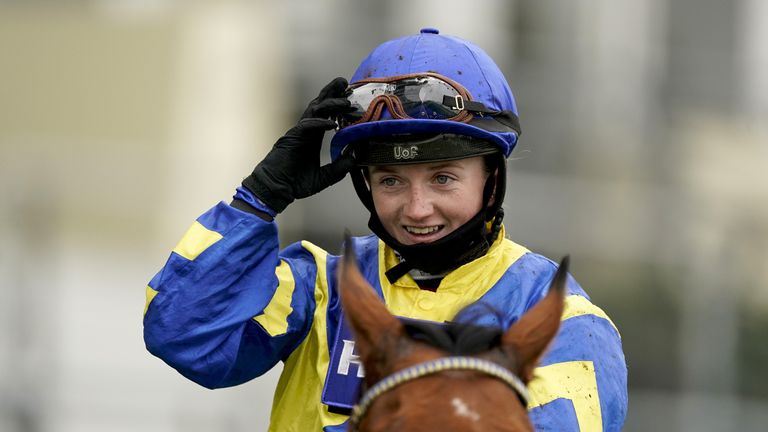 Both Kyprios and Stradivarius were given a wider field of play, giving me a better chance of securing a better spot in the race early on. Goodwood is a unique track with lots of twists and turns so you never know how the 2m race will turn out.
I just hope for a good gallop from start to finish, hoping to see him reach his full potential.
Lifting the step in the ride is likely to match the Burke filly
Karl Burke is racing gently CREATIVE LIGHT seems to be my best chance of the day in support races and I'm really looking forward to riding her in Coral's Length Free Fill Handicap is defeated (5,20).
She came back from a respite from wind surgery to take part in another track and field race on 7f at Haydock Park a few weeks ago and looks very well handicapped with the 77 mark, despite the increase. 5lb.
Dabirsim's daughter has a lovely drawing in booth two and gives the impression that she'll enjoy the 1m step up. She still has little to go and can improve enough to keep a fitness coach a win.
Late play with Baryshnikov
The Coral Chesterfield Cup (1.50) is an extremely competitive handicap but my pleasure BARYSHNIKOVHas the tools to make a big performance despite his long odds. David and Nicola Barron's gelding have performed their relationships proudly this year, winning Grade 2 in a row at Pontefract and Chester in the spring.
Of course, the handicap has had his say since then but he's just 2lb taller than his last winning mark.
We were attracted on the surface, but that wasn't the point on this trip because Baryshnikov was an unruly horse who seemed to enjoy making his way through the fields and getting there late, as he showed under Connor Beasley on Roodee.
Active form tracking for Lihou
It's been great to ride for my good friend Dave Evans, especially at large meetings, so an outstanding performance from LIHOUIn Nicholson Gin Handicap (4.10) will put a smile on my face.
He's been pretty consistent despite winning another 5f handicap at Salisbury two games to begin with and seems to have recently been galvanized by the visor. Lihou finished well in a course and took the gap at the end of April, after Raasel improved so the track was nothing to be afraid of.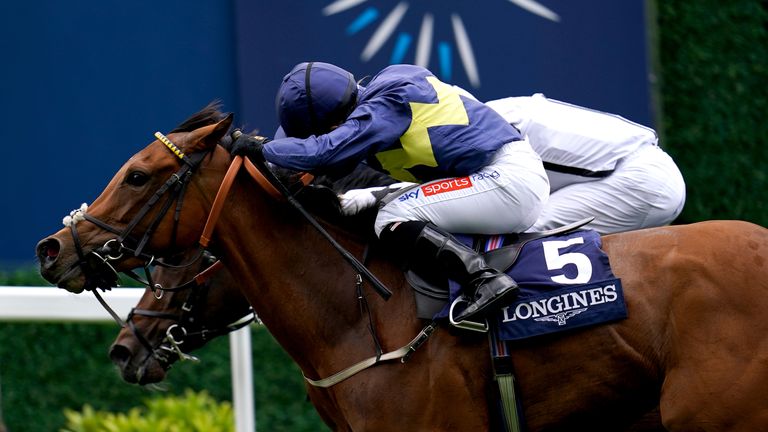 He's not short of men but I just wish we had a draw above three, that's not ideal. My drawing of LIL GUFFIn stall 11 much better in World athletics group EBF handicap (5.55) above 6f. I won a course and newbie with Dan and Claire Kubler last October, so returning to Goodwood can only be a plus.
She has reliably beaten Newbury and Newmarket and although she doesn't want conditions too fast, she is a sharp person who is still on a fair point and always tries her best .
Thrilled to reach 700 domestic winners
I was thrilled to hit another major milestone at Ascot on Saturday when I became the second female equestrian to surpass 700 domestic winners. I couldn't have hoped for a bigger stage to hit it and win the double on King George's Day on JUMBLY and Tempus made it even more special.
Incredibly, for Harry and Roger Charlton and owner Emmy Rothschild, that put me up to 700 in the Valiant 3 Equity Pool. It's a tight verdict but I'm pretty confident that we stood up to beat William Buick and Oscula. It was the race her mother won that made it so special.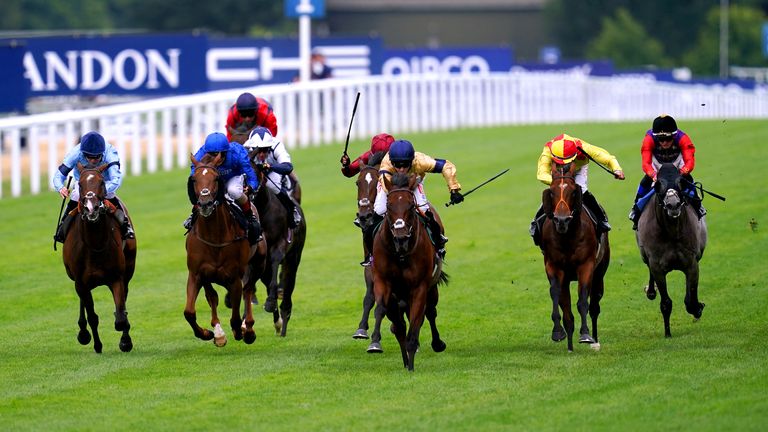 I'm not sure what Charlton has planned for the rest of the season, although the Celebration Mile at Goodwood has been mentioned. I'll be back with my thoughts on my Wednesday ride, including Super Sprint winner Eddie's Boy in Group 3 Molecomb Stakes.
Hollie Doyle spoke to Sky Sports Racing's Simon Mapletoft.