Health
Healthcare experts laud G20 Delhi declaration for 3 health priorities, ET HealthWorld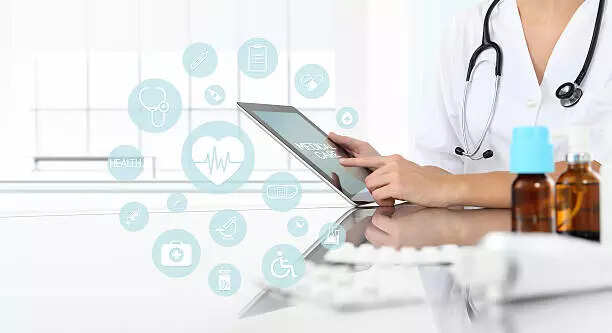 New Delhi: The G20 New Delhi declaration has been appreciated by several healthcare experts for its priority on building a resilient healthcare system and tackling anti-microbial resistance. Ahead of the G20 summit, India, under whose presidency the meet was held, had identified three major health priorities – strengthen the global health infrastructure, deliver health, and provide universal health coverage.
The first priority from India for this year's G20 conference was digital health – the future of health, preparing for the health crisis -, antimicrobial resistance, and strengthening cooperation in the pharmaceutical sector with a focus on ensuring availability and access to safe, effective, quality and affordable medical countermeasures like vaccines, therapeutics, and diagnostics.
Dr Girdhar Gyani, Director General of the Association of Healthcare Providers (AHPI) called the G20 Delhi Declaration a crucial moment in the global healthcare scenario.
The declaration, he said, demonstrates a collective resolve to strengthen our healthcare systems and make them safe, effective, quality-assured, and affordable.
"It's great to acknowledge that focus has been laid on meeting the SDG-3 targets i.e., to ensure healthy lives and promote well-being for all at all ages. Equally noteworthy is the integration of the WHO's One Health Approach, which underscores the vital link between human, animal, and environmental health.
"Another significant pledge is the focus on mental health, as the declaration notes the need to promote access to mental health and psychosocial support services," Dr Gyani said.
"In addition, the declaration stresses the importance of tackling anti-microbial resistance. Combining research and development, rigorous infection prevention measures, and vigilant consumption surveillance will play a crucial role in preserving the efficacy of antibiotics for future generations," he added.
Dr Gyani underscored the importance of digital health, saying integrating technology into healthcare systems can enhance efficiency and accessibility of treatment.
"We appreciate that all three health priorities of India's G20 presidency find mention in the G20 New Delhi Leaders' declaration that was released on Saturday. With WHO at its core, the G20 Delhi Declaration is committed to strengthening the global health architecture and building more sustainable, resilient, and inclusive health systems. It's great to note that the declaration is focused on giving a fillip to primary healthcare and essential health services," said Dr Shuchin Bajaj, Founder Director, Ujala Cygnus Hospitals.
"This will play a significant role in bringing the whole healthcare infrastructure to better than pre-pandemic levels, especially in India which lacks quality healthcare in Tier II and Tier III cities. Apart from healthcare, the declaration will pave the way for a more sustainable future as the world grapples with the urgent need to combat climate change and secure sustainable energy sources," he said.
"India's Presidency of the G20 Summit has witnessed many significant aspects of human life and health taken into account and it is quite clear that the Delhi Declaration, if followed in its true body and spirit can pave the way for a better, sustainable and resilient future for the whole world.
"The coming years will hopefully echo the sentiments of the G20 New Delhi Declaration while implementing tangible measures to address a range of pressing issues including climate change, biodiversity, natural energy sources, poverty alleviation, health crises, debt challenges, digital transformation, and international trade," said Kamal Narayan, CEO, IHW Council.