Health
Hc, Health News, ET HealthWorld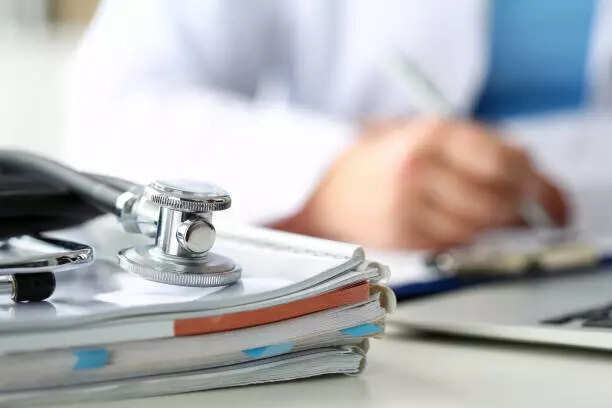 Bengaluru: Protection of citizens also includes maintenance of public confidence in the medical profession and proper professional standards and conduct, the high court has said.
Rejecting a writ appeal filed by Mohan Bhatta after his application for registration of his clinic was rejected, a division bench comprising Chief Justice Prasanna B Varale and Justice Krishna S Dixit said medical practitioners aspire to have an ideal defining a standard of good conduct, virtuous character and commitment to excel beyond the norm of morality ordinarily governing relations among ordinary persons. "It needs no research to know the possible ill-consequences on public health, should persons who profess medical avocation be not disciplined by a regulatory body, whatever be its nomenclature," the bench noted.
Bhatta, who claims to hold a BSc degree and a postgraduate diploma in alternative medicine and MD degree from the Indian Board of Alternative Medicines, Kolkata, had started a clinic in Udupi town. On June 3, 2010, he applied for registration under section 5 of the Karnataka Private Medical Establishments Act-2007 before the deputy commissioner-chairman of the registration committee. He was issued a series of notices by the DC's office, asking him to produce his professional registration certificate as a medical practitioner issued by the State Medical Council. On December 6, 2018, an endorsement was issued, rejecting his application.He then challenged the endorsement before a single bench and the petition was rejected on March 13, 2023. Bhatta argued that his discipline does not fall under the department of Ayush and he is entitled to practice in the branch of his specialisation.
The division bench pointed out that as per rule 5(IX)(b) of KPME Rules, possession of registration certificate issued by State Medical Council among others was mandatory and the same had been discussed by the single bench in detail.
It noted that Bhatta's counsel was not in a position to tell which regulatory body his client was subject to in the matter of his profession. "For the medical practitioners which fall under the allopathy branch of science, there is a regulatory body, the Medical Council of India. There are statutory regulatory bodies for practitioners of Ayush. The protection of the public includes not only matters relating to health, safety and well-being of the public but also maintenance of public confidence in the medical profession," the bench said.
However, liberty has been reserved for the appellant to seek registration after complying with all the requisites of the law, afresh.