News
Govt plans to reduce prices of critical drugs on August 15 | India News
NEW DELHI: In a move expected to bring relief to many patients by reducing costs health careThe center may announce a major decision on August 15 to significantly reduce the prices of several key drugs such as drugs for cancer, diabetes and cardiovascular diseases, official sources said.
While the government has prepared a number of proposals, a final decision on the announcement has yet to be made. Officials say the Center is concerned about the high price of some important drugs and want to regulate them. "Once the proposal is approved, the discount will be at 70%," one source said. The center is also working on modifications National List of Essential Medicines (NLEM), 2015, including drugs currently in general circulation.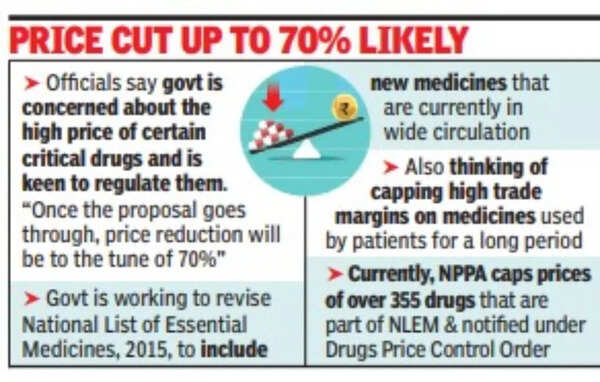 The government is also considering to limit the high commercial margins on drugs that are used by patients for a long time. TOI had on July 22 reported that the health minister Mansukh Mandaviya called for a meeting with representatives of the pharmaceutical industry on July 26 to discuss the final proposal. An analysis of prices, cited by the source, shows that trade margins for some drugs are as high as 1000%. Currently, the drug price regulator NPPA limits the prices of more than 355 NLEM drugs. Trade margins for such scheduled drugs are also set at 8% for wholesalers and 16% for retailers.