Auto Express
Germany, EU reach agreement on cars running on electronic fuel, helping luxury car manufacturers like Porsche
The European Commission has agreed to propose a legal route to exempt e-fuel cars from the EU phase-out of new internal combustion engine cars by 2035 to settle a dispute with Germany over Europe's main automotive climate policy. Germany's transport ministry has for weeks blocked the European Union's plan to ban the sale of new CO2 cars by 2035, demanding an exemption for cars with internal combustion engines running on e-fuels. .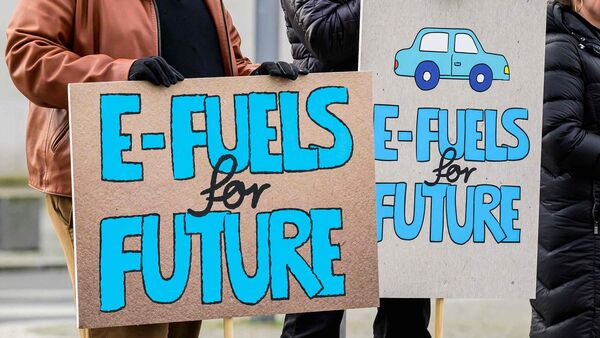 A Commission document seen by Reuters on Monday shows how the EU intends to grant that waiver, under an agreement signed by Berlin and Brussels late on Friday.
When the EU states pass a 2035 phase-out law, the Commission will create a new EU vehicle category for cars that can only run on carbon-neutral fuel.
The Commission will then issue another regulation defining how these vehicles can contribute to the 2035 goal, the document says.
This will take the form of a mandated law – a type of law that EU countries and legislators are unlikely to reject. As an added reassurance to Germany, the Commission said if the law were rejected, it would "follow a different legislative path" to allow the sale of e-fueled cars.
The deal paves the way for EU ministers to finally approve 2035 phasing out legislation for internal combustion engine cars on Tuesday.
Italy on Monday asked for a delay to that vote, arguing that the countries had more time to consider the deal, EU officials told Reuters. EU countries' ambassadors will decide on Monday if the final vote should take place.
It also wants biofuel-powered cars to be exempt from the phase-out of internal combustion engines by 2035.
E-fuel is created using captured CO2 emissions and low-carbon hydrogen. Such fuels have not yet been produced on a large scale, but are seen by some automakers as an avenue to prolong the life of internal combustion engines.
German demand is supported by parts of the country's auto industry.
The exemption has been criticized by climate campaigners.
"E-petrol is a costly and hugely inefficient diversion from the switch to electricity that European car manufacturers have made," said Julia Poliscanova, senior director of advocacy group Transport & Environment. Europe has to face.
Berlin's last-minute outcry came even though EU countries and the European Parliament agreed to an agreement on legislation to phase out internal combustion engines last year. That upsets some EU diplomats, who say it could encourage governments to block other carefully negotiated agreements on climate policy.
First published date: March 27, 2023, 5:01pm IST