News
General Assembly adopts resolution asking for majority access to aid – Global issues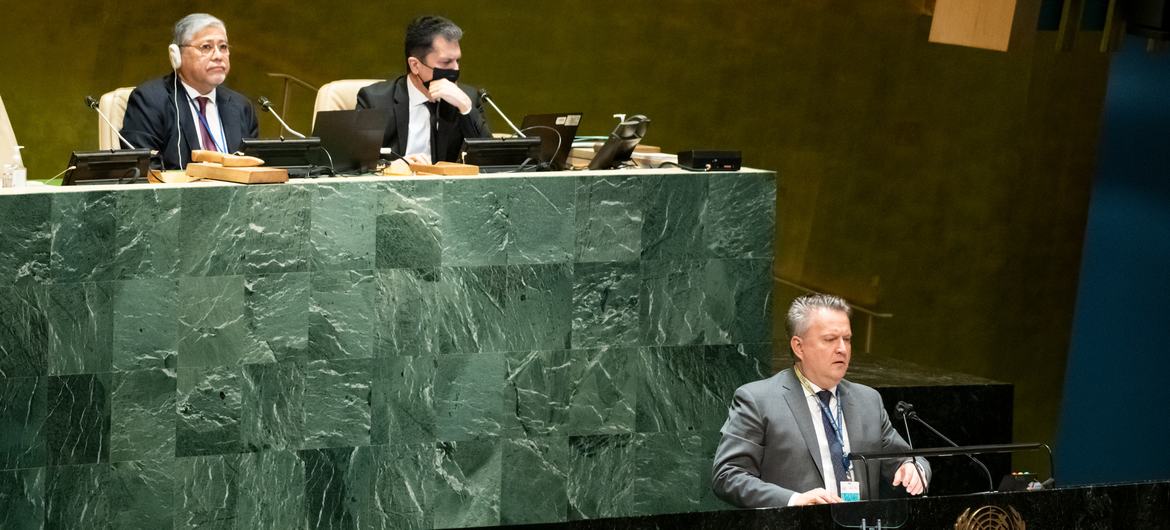 During the 11th Emergency Special Session, 193 Member States adopted a resolution – drafted by Ukraine and 90 co-sponsors entitled to The humanitarian consequences of the invasion of Ukraine – with 140 votes in favor, 5 against – Russia, Syria, Democratic People's Republic of Korea (commonly known as Korea), Eritrea and Belarus – and 38 others abstained.
At the end of Monday morning discussion of competing draft resolutions addressing the humanitarian crisis in Ukraine, 67 countries voted inaction and voted on the second text written by South Africa, The humanitarian situation stemming from the conflict in Ukrainehas nothing to do with Russia or its role in starting the conflict.
Despite this, 50 countries gathered in the General Assembly, in favor of moving to a vote on the Russian-backed bill of South Africa, and 36 abstained, but the resolution did not attract enough support. in favor of moving forward to a full vote.
Humanitarian focus, top priority
Speaking ahead of the vote, South African Ambassador Mathu Joyini explained that despite the success of the Ukraine-sponsored draft, her country introduced the draft with a focus on immediate priority for the humanitarian situation. .
"Unfortunately, instead of placing the humanitarian crisis and our response at the heart of our discussions, political divisions in Congress think that perhaps, in the minds of some, delegation, the humanitarian response is secondary to geopolitical goals," she said.
While the context that led to the crisis and international law should not be overlooked, they should not divert our focus from what we should be doing, which is "acting as a global community to end the war".
'Blood of Ukrainian Children'
Ukrainian Ambassador Sergiy Kyslytsya passionately spoke out against South Africa's draft because of "inconsistent thoughts, beliefs, attitudes or lines of action," which he maintained, only reinforcing one point of view. Popular skepticism about "how the General Assembly was the peoples of the world. "
In a forceful speech, he said Ukraine had nothing to do with the text, which was written without any cross-regional consultation and was "unethically promoted by one country".
Mr. Kyslytsya likened "a baby dies in your arms and instead of giving it the right medicine… you choose a placebo".
"Will you choose it? Will you leave the dying child without any chance? Just because…[it] easy to take and easy to swallow? "
The Ukrainian ambassador described the failed resolution as "a fresh coat of paint on the musty rotten structure of the Council, where the paint is not really paint but the blood of children, women and Ukraine's defenders.
"Free the Society from this shame," he said. "Show that the Council is still a solid structure and that we as the United Nations were wise enough to avert the impending disaster," urged all delegations to reject South Africa's proposal.