Auto Express
Gadkari inaugurated 18 National Highway projects worth 6,800 crore in MP
Union Minister for Road Transport and Highways Nitin Gadkari inaugurated 18 National Highway projects in Orchha, Madhya Pradesh. Valuable projects $6,800 crore and has a total length of 550 km. With these projects, the local people's need to build a bridge over the Betwa River has been met, Gadkari said.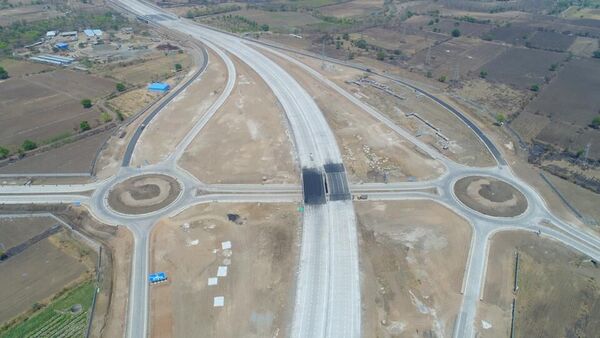 The bridge will have a total length of 665 meters and is being built at a cost $25 million. During the inauguration of the projects, the connectivity of Orchha, Jhansi and Tikamgarh will be improved with the construction of shoulder bridges and 2-lane paved walkways, the minister added.
He added that the construction of bypasses Powai, Orchha, Harpalpur, Kaithi Padhariya Kala, Patna Tamauli, Jasso, Nagaud and Sagar Link Road will reduce traffic pressure in the city. The Sagar Greenfield connection will reduce the distance from Bhopal to Kanpur by 21 km. From Mohari through Satai Ghat and Chowka to MP/UP, added statement.
Also read: National Highway construction speed reduced to 20.99 km per day in fiscal year 23: Government
The highway projects also include a four-lane extension all the way to the border, which will cut travel time significantly. The construction of overpasses in Sagar City, Chhatarpur City and Gadhakota will further help with traffic congestion.
The projects will also provide better connectivity to Madhya Pradesh's tourist attractions such as Orchha, Khajuraho, Panna, Chitrakoot, Tikamgarh and Sanchi. Gadkari said that with the construction of the Bhopal-Kanpur Economic Corridor, it will be easier to transport cement and minerals and reduce logistics costs.
The construction of this corridor will also improve connectivity from Bhopal to Kanpur, connectivity from Lucknow, Prayagraj and Varanasi will also be better while the construction of a 2-lane road with paved curbs from Tikamgarh to Orchha will make traffic safer.
First published date: January 24, 2023, 11:30 am IST