News
Former Tory ministers agreed to advise fake overseas company for £10,000 in sting operation | UK News
Former Conservative cabinet ministers Matt Hancock and Kwasi Kwarteng told a fake overseas firm looking for MP advisers that their daily consultation fee would be £10,000.
In a campaign set up by the Led By Donkeys campaign team, Mr. Hancock And Mr. Kwarteng both set five-figure sums for what they expect to be paid to advise a company that doesn't exist in Korea.
There have been no allegations of misconduct, with MPs being allowed to find work outside of parliament.
Asked if he received the daily rate in an online "interview", Mr Hancock said: "I have, yes. That's £10,000."
Former Conservative health secretary stripped of his party's whip by the prime minister Rishi Sunak after he was announced as a contestant on the ITV reality series last year I'm A Celebrity… Get Me Out Of Here!later said he had an hourly wage of "about £1,500".
A spokesman for Mr Hancock said the West Suffolk MP had "acted completely properly and in accordance with the law".
Former Tory prime minister Mr Kwarteng, when asked the same question, said: "I would say as an MP it is clear that I do not need to pay the king's ransom.
"But I wouldn't do anything less for about $10,000 a month."
Mr Kwarteng, whose small budget in September caused the value of the pound to drop and mortgage rates to skyrocket, further clarified that he prefers the pound rate.
Was told by a fake company employee that they were considering offering rates between £8,000 and £12,000 a day, with the intention of having him attend six board meetings a year, Mr Kwarteng said. : "OK, yeah, we're not a million miles away. We can work with numbers."
Labor accused Tory MPs of using "taxpayer-funded offices for their own pocket", calling the practice "disgraceful".
Led By Donkeys, an anti-Brexit group, says it created a fake company called Hanseong Consulting, set up a website and paid for so-called "fake virtual offices" in the South Korean capital Seoul .
It said that after consulting the MPs' register of interests, it approached 20 MPs from different parties to ask if they would join the fake company's international advisory board.
The group sold the "company" with the aim of expanding into the UK and Europe, requiring any advisor to be able to attend mock board meetings held in multiple locations, including supposedly in Korea.
According to a preview video posted on social media, Led By Donkeys said 16 of the MPs approached were Tory, two Labor, one Liberal Democrat and the other independent.
Of those contacted, five are believed to have moved to the online interview stage, including Mr Hancock and four from the Conservative Party: Mr Kwarteng, the former education secretary Sir Gavin Williamsonformer Minister Stephen Hammond And Sir Graham Bradychair of the 1922 Committee, an influential support body.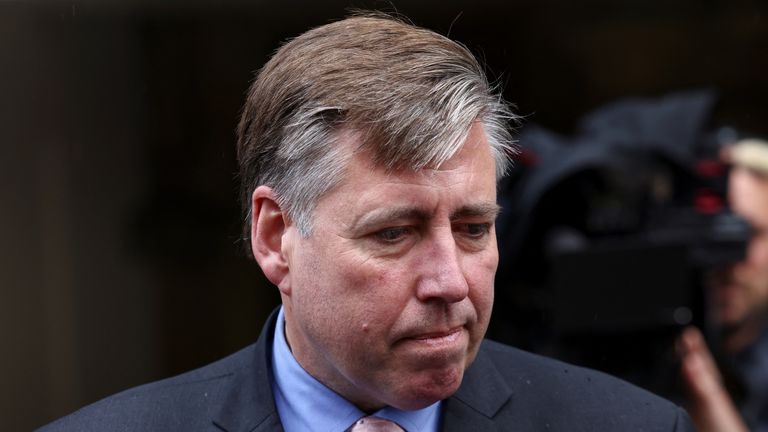 Sir Graham, according to the video, said he was "thinking about £60,000 annually" to support the company.
In a statement sent to Sky News, senior Tory said he had made it clear to those behind the hoax that any work must fall within "the terms of the Code of Conduct".
Mr Hammond is seen in video released on Saturday, but no details of what was said have been aired yet.
Led By Donkeys said Sir Gavin declined the opportunity to continue the discussion.
MPs are allowed a second job in addition to representing their constituency.
Find how much your MP has earned above their base salary using the Westminster Account tool
But the outside job opportunities available to those in Westminster have come into the spotlight in recent years, after former Tory cabinet minister Owen Paterson was suspended from the Commons for breaching lobbying rules lang in 2021.
He then left parliament after a furious controversy after Boris Johnson's administration attempted to rip off the standards body that had introduced the penalty.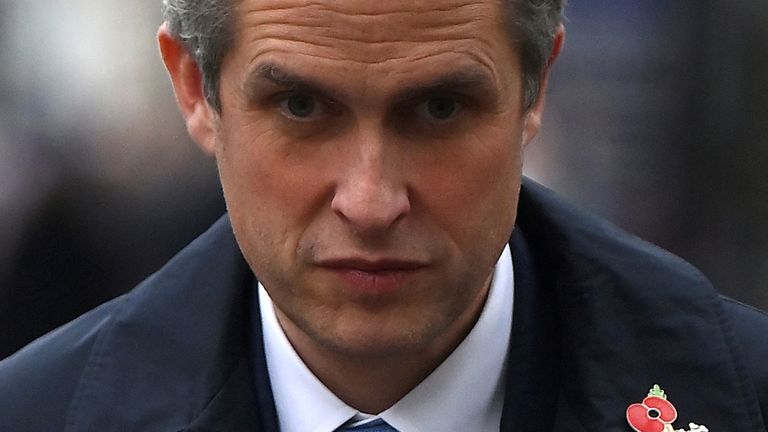 A spokesman for Mr Hancock said in response to the stinging campaign: "It seems that the accusation is that Matt acted completely right and followed the rules just passed unanimously by parliament.
"It is completely untrue to suggest any wrongdoing and therefore it is unreasonable to include Mr Hancock in this story through the illegal publication of a private conversation.
"All the videos show Matt doing absolutely the right thing."
Sir Graham said: "After deciding to leave the House of Commons at the next election, I have taken several approaches regarding future opportunities.
"I had an exploratory discussion with someone who intended to recruit an international advisory board for a Korean investment company.
"I have made it clear that any agreement must be completely transparent and that as a Member of Parliament I will act only on the terms of the Code of Conduct.
"I have also made it clear that while I may have the flexibility to attend international meetings in person, this will depend on some important votes or commitments in Westminster."