News
Footballers at increased risk of developing dementia, study finds | World News
A new study shows that soccer players are 1.5 times more likely to develop dementia than the general population.
Researchers in Sweden compared the health records of 6,007 elite male soccer players – 510 of which were goalkeepers – with 56,168 players who did not play football between 1924 and 2019.
The team, from the Karolinska Institute and other research centers, published their study in the prestigious medical journal The Lancet.
It found 9% of football players included were diagnosed with neurodegenerative diseasecompared with 6% (3,485 out of 56,168) of the control sample.
According to the study, there was no significant increase in risk for soccer players with motor neurone disease.
The researchers found that the risk of Parkinson's disease and overall mortality was also lower among football players than in the general population.
The academics behind the study suggest that this may be due to "maintaining good fitness by regularly playing football".
The study also compared the risk of neurodegenerative disease between off-field players and goalkeepers. It found that off-field players were 1.4 times more likely to develop neurodegenerative disease than goalkeepers.
Peter Ueda, assistant professor at Karolinska Institutet, said: "Goalkeepers rarely head, unlike off-field players, but are exposed to similar environments and lifestyles during their football careers. their own and perhaps even after retirement.
"It has been hypothesized that repeated minor head trauma from heading is the reason football players have a higher risk of the disease and possibly the difference in risk for neurodegenerative disease. The history between these two types of players supports this hypothesis."
Read more:
FIFA confirms no Saudi deal for this year's World Cup
Women's World Cup prize money equal to men's in 2027
Second bid for Manchester United expected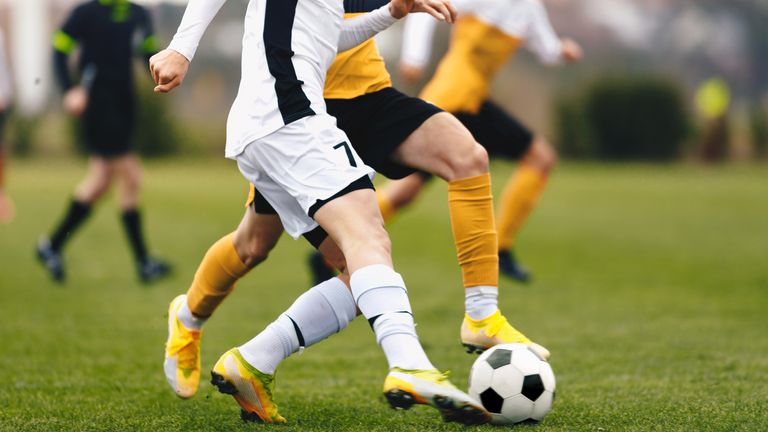 In recent years, there has been growing concern about head injury exposure in football and whether it could lead to an increased risk of neurodegenerative disease later in life.
A previous study from Scotland found that football players were 3.5 times more likely to develop neurodegenerative disease.
Following this evidence, several football associations have taken measures to reduce headlines in younger age groups and training facilities.
Mr Ueda added: "Although the magnitude of the increase in risk in our study was slightly smaller than in the previous study from Scotland, it does confirm that elite footballers are at increased risk for the disease. neurologically higher later in life.
"As there are growing calls from within sport for better measures to protect brain health, our study adds to the limited evidence base and can be used to guide decisions about how to manage these risks."
The Football Association is currently experimenting with banning children under 12 from heading in leagues and junior leagues in England.