Tech
FiiO KA2 Mobile DAC for Android and iPhone Launched in India: Specifications, Price in India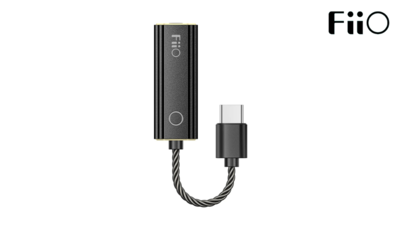 FiiO – a Chinese electronics company – announced a new portable product DAC (Digital-to-analog converter) and Amplifiers for smartphone – FiiO KA2 – in India. The FiiO KA2 is a portable USB DAC and amplifier compatible with Android smartphones and Iphone.
The Fiio KA2 Portable Amplifier/DAC is now available for purchase on the official website for Rs 5,490. It comes with one year warranty.
The new FiiO KA2 portable amplifier/DAC is based on the company's 7th generation mechanical design with two CS43131 DAC chips, a balanced architecture, and a 4.4mm audio interface. The new portable DAC is entirely made of metal and weighs 12.3 grams. It is black and gold. Furthermore, it can be connected via USB-C or the lighting port.
FiiO's new amplifier/DAC can be used to fine-tune audio output using the FiiO control app, available on both Android and iOS. Users can fine-tune their experience using five digital filters and a ring-shaped RGB LED indicator, which indicates different audio bit rates with different colors.
The FiiO KA2's dual DAC architecture helps to achieve high SNR (Signal to Noise Ratio) and extremely low distortion output. It uses DSD256 and lossless PCM audio at 32-bit/385kHz resolution, delivering clear and crisp audio output. The KA2 amplifier/DAC also supports high-resolution audio playback. FiiO KA2 is compatible with a wide range of devices such as Windows PCs and Macs.
It comes in two different variants – USB-C and Lighting connectors. With USB-C, you connect it to your Android smartphone or PC running Windows or macOS. At the same time, the Lighting connector allows you to connect the DAC to your iPhone.
FOLLOW US ON SOCIAL MEDIA
FacebookTwitterInstagramKOOKS APPLICATIONYOUTUBE