World
Famine looms in Somalia, but many 'hunger hotspots' are in deep trouble — Global Issues
In Somalia, "hundreds of thousands" facing a famine today with the staggering levels of malnutrition expected in children under 5 years old," warns the Food and Agriculture Organization (FAO) and the World Food Program (WFP).
"Large-scale starvation deaths" are increasingly trending in the East African country, the UN agencies continued, noting that unless "adequate" assistance is available, analysts predict that by December, "about 4 children or 2 adults over 10,000 people, will die every day".
Complex roots
In addition to the ongoing state of emergency in Somalia, UN agencies highlighted 18 points of deeper relevance to "famine hotspots", where problems are created by conflict, drought, economic instability, the COVID pandemic and Russia's invasion of Ukraine.
Humanitarians are particularly concerned for Afghanistan, Ethiopia, South Sudan, Somalia and Yemen, where a record 970,000 people "are predicted to face catastrophic famine and are either starving to death or in danger of becoming catastrophic." disaster, if no action is taken," the UN agencies said.
This is 10 times more than six years ago, when only two countries had populations with severe food insecurity, FAO and WFP note, in a report.
UN agencies stress the need for urgent and large-scale humanitarian action in all these at-risk countries to "save lives and livelihoods" and prevent hunger.
Harsh winter
According to FAO and WFP, severe food insecurity worldwide will worsen from October to January.
In addition to Somalia, they emphasize that the problem is also acute in the wider Horn of Africa, where the longest drought in more than 40 years is forecast to continue, push people "to the brink of starvation".
FAO Director-General QU Dongyu said successive failed rains destroyed people's crops and killed their livestock "on which their survival depended" and spread around the world. .
FAO QU calls for large scale aid expansion
Vulnerable communities "have not yet recovered from the impacts of COVID-19 The pandemic is suffering the ripple effects of ongoing conflictson prices, food and fertilizer supplies, as well as the climate emergency," continued the FAO chief.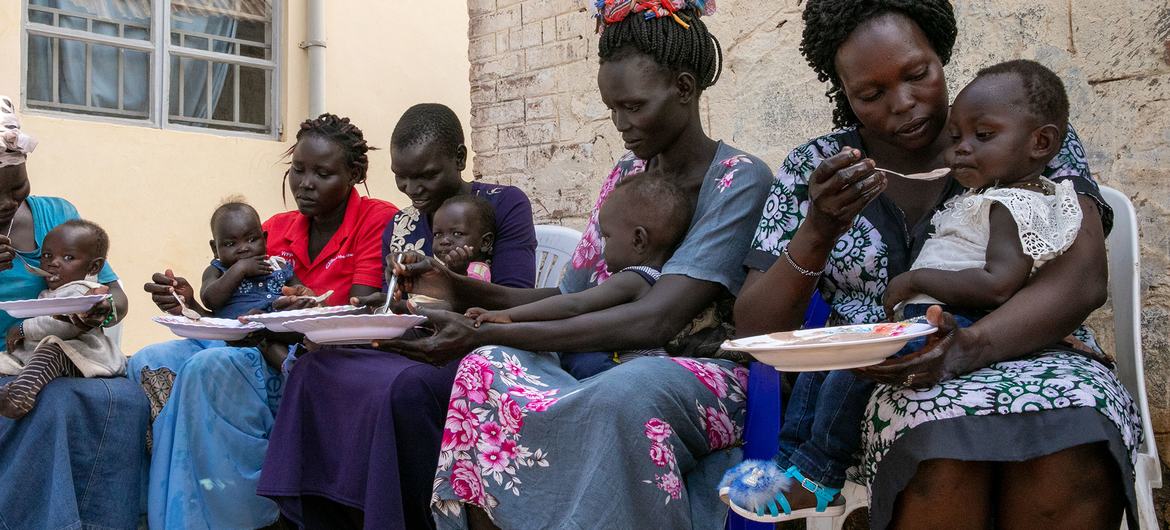 He stressed that "without a large-scale humanitarian response" to sustain agriculture, "the situation is likely to get worse in many countries in the coming months".
Echoing that message, WFP Executive Director David Beasley called for immediate action to stop the deaths.
"We urgently need to help those at serious risk of starvation in Somalia and other hunger hotspots around the world."I said.
The perfect storm of problems
"This is the third time in 10 years Somalia is threatened by a terrible famine," Mr. Beasley continued.
"The 2011 famine was caused by two consecutive failed rainy seasons as well as conflict. Today we're staring at a perfect storm: a fifth consecutive failed rainy season that will likely see a drought lasting until 2023."
In addition to soaring food prices, those most at risk from severe food insecurity also have "severely limited opportunities to earn a living" because of the pandemic, the WFP chief explained, as teams relief must struggle against famine in the Baidoa and Burhakaba counties of Somalia. in the Bay Area, through October.
Below the "highest alert" countries – identified as Afghanistan, Ethiopia, Nigeria, South Sudan, Somalia and Yemen – the FAO-WFP joint report notes that the Democratic Republic of the Congo, Haiti, Kenya, the Sahel , Sudan and Syria are "Very interested"in addition to the newcomers are the Central African Republic and Pakistan.
Guatemala, Honduras and Malawi have also been added to the list of famine hotspots, along with Madagascar, Sri Lanka and Zimbabwe.
Aid barrier
FAO and WFP emphasize that humanitarian assistance is critical to saving lives and preventing hunger, death and complete collapse of livelihoods, highlighting the chronic access problems caused by " insecurity, administrative and bureaucratic obstacles, movement restrictions and physical barriers" in 11 of the 19 hotspot countries.
This includes "all six of the countries whose populations are facing or expected to face famine… or are at risk of recession due to dire conditions," they said.