Business
Extreme Networks shares plunge ~20% amid CFO resignation, despite strong Q2 results, bullish outlook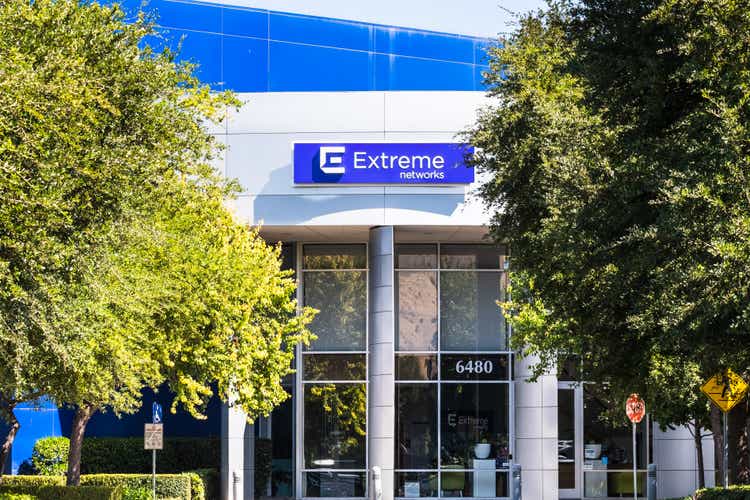 Extremism Network (NASDAQ:EXTR CHILDREN) stock falls ~20% on Wednesday while the FQ2 results beat estimates and the company announced the resignation of Chief Financial Officer Rémi Thomas.
Non-GAAP EPS increased +28.6% Y/Y to $0.27, while total net sales increased +13.3% Y/Y to ~$318.35 million. Both numbers beat analysts expected.
"The continued strength of subscriptions and accelerated product delivery drove another quarter of double-digit revenue growth year-over-year," said President and CEO Ed Meyercord.
Product revenue increased +16.9% year-on-year to $223.45 million, while Service and subscription revenue revenue up +5.6 percent year-on-year to $94.90 million.
GAAP operating margin was 7.4% compared to 6.4% in Q2 of FY 2022.
The end-of-Q2 cash balance was $202.5 million, according to the company.
CFO Thomas is leaving Extreme to join a private software company. However, Thomas will maintain with the company until February 16. Cristina Tate, SVP and head of Financial Planning & Analysis, will take on the position of interim Chief Financial Officer.
Opinion:
"We are raising our 2023 revenue growth outlook to a peak in the 10-15% range and expect this momentum to continue into 2024, as the supply chain environment continues to improve," Meyercord said. said more.
For Q3 of fiscal year 2023, the company expects total net sales to be between $315 million and $325 million (unite $313.88 million).
Extreme predicts non-GAAP net income per share to be between $0.23 and $0.29 ($0.26 consensus).
"The majority of our bookings are with the government, education and healthcare sectors, where spending is more flexible. Our enhanced cloud and texture subscription services are gaining traction. Finally, we have good visibility for the second half of the year based on the strength of our sales funnel," Meyercord commented.