Tech
Explained: What the government's proposed 'right to repair' law is and why it's good news for you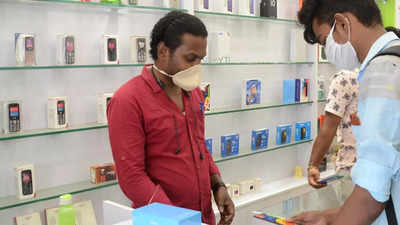 The government has proposed introducing a 'right to repair' law. The consumer division has set up a committee to develop a domestic repair rights framework. Under this regulatory framework, manufacturers will be required to share details about their products with customers so they can repair them themselves or a third party instead of depending on the original manufacturer. head. "Related issues raised during the meeting included companies' avoidance of publishing manuals that could make repairs easy for users," the ministry said in a statement.
What are the products covered by this 'right to repair'?
Under the original framework, the products covered include mobile phones/tablets, consumer goods and electronics, automobiles and agriculture.
What is the purpose of the 'right to repair' law?
According to the ministry, the purpose of developing the right to repair framework is to empower consumers and product buyers; cutting the rate of obsolete products and reducing e-waste in the country. The law also aims to help harmonize trade between original equipment manufacturers (OEMs) and third-party buyers and sellers, thereby creating new jobs as well. "Once it is rolled out in India, it will become a game changer both in terms of product sustainability and as a catalyst for job creation," it said.
What will companies be asked to do?
Under the 'right to repair', companies will be required to provide complete documentation and access to manuals, diagrams and software updates to consumers. It would require original equipment manufacturers (OEMs) to provide consumers and independent repair businesses with equal access to repair documentation, diagnostics, tools, service parts and firmware as their direct or authorized repair provider.
What other countries offer 'right to repair' to their citizens
The right to repair has been recognized in many countries around the globe, including the US, UK and the European Union. Recently, the UK passed a law covering all electronics manufacturers providing consumers with spare parts for repair by themselves or by local repair shops. . Australia has repair cafes that are essentially free meeting places where volunteer repairmen gather to share their repair skills. More, European Union passed legislation requiring manufacturers to supply product parts to professional repairmen for a period of 10 years.
FOLLOW US ON SOCIAL MEDIA
FacebookTwitterInstagramKOOKS APPLICATIONYOUTUBE