News
Eliud Kipchoge smashes his own world record at Berlin Marathon | World News
Kenyan runner Eliud Kipchoge beat his own marathon world record by 30 seconds in Berlin.
He finished the race in two hours, one minute and nine seconds to beat his previous best, scored on the same course in 2018.
Conditions were cool and windless – ideal for Berlin's flat-court race – and Kipchoge set a dizzying pace by running the first 10km in 28:23 and reaching 59:51 in the half. way.
Kipchoge, 37, said: 'My legs and body are still young. "But the most important thing is my mind, and that also makes me feel fresh and young. I'm very happy to have broken the world record."
He was the first to run under two hours for the 26.2-mile marathon in Vienna in 2019.
However, that event was specifically designed around Kipchoge and featured multiple pacemakers, so doesn't count as an official marathon race record.
Read more:
StoryCast '21: Eliud Kipchoge – marathon runner set out to challenge the world of science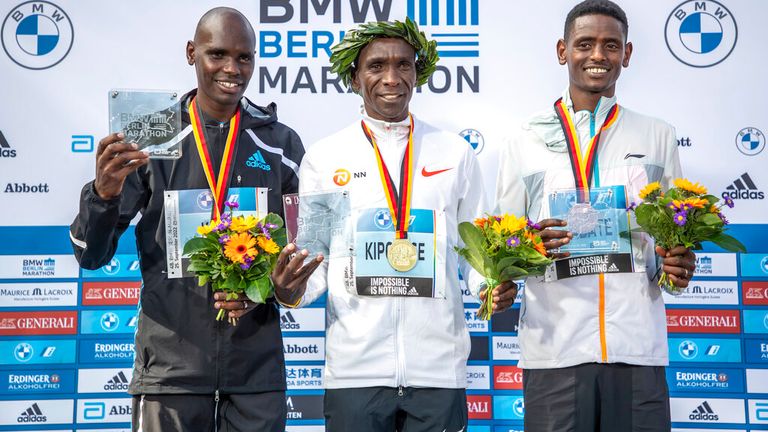 The Kenyan slowed down a bit towards the end of the Berlin race and hit the 30 km mark in 1:25:40. His compatriot, Mark Korir, finished second, nearly five minutes back, with Ethiopia's Tadu Abate in third.
When asked if he would try to run under two hours in Berlin next year, Kipchoge said: "Let's plan another day. I need to celebrate this record and have to realize what will be. happens. Just roll away and see what happens."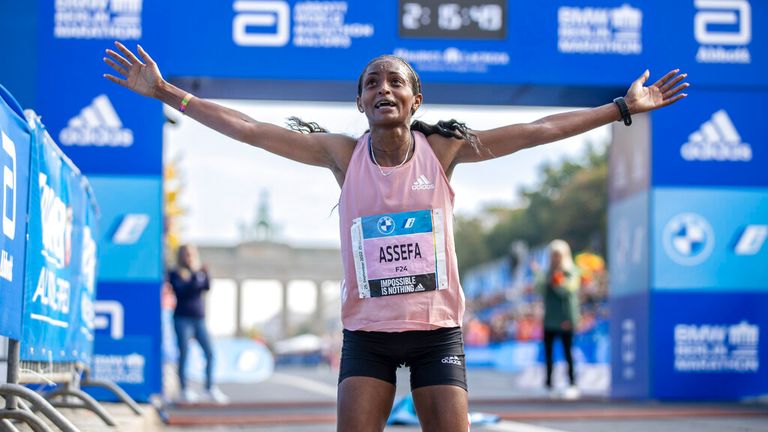 "There's still more in my legs. I hope the future is still great. My mind is still moving, my body is still absorbing the training."
The women's race also saw a remarkable run as Tigist Assefa of Ethiopia won with a time of 2:15:37 – 18 minutes ahead of her personal record and a good time. third fastest time ever.
More than 45,000 people from 157 countries signed up for Sunday's event, the first unrestricted race since the pandemic.