World
Drought, conflict force 80,000 Somalis to shelter in Kenya's Dadaab refugee camps — Global Issues
An estimated 24,000 people have visited the camp complex since the end of September, some of the more than 80,000 people brought there in the past two years, according to the report. UNHCR Spokesman Boris Cheshirkov.
He told journalists in Geneva that although the daily rate of people arriving in Dadaab, an arid region in northeastern Kenya, has decreased recently, "appropriate space in the camps… is running out. ".
This has forced many to build makeshift shelters along the outskirts of the camps, "where clean water and sanitation facilities are either lacking or nonexistent".
Fear of deadly cholera
Even more alarming is the cholera outbreak that has affected host communities and refugees. "More than 350 cases have been identified since the end of October; it is mainly children who are affected," noted a UNHCR spokesperson.
He continued: "In an area that UNHCR teams recently visited, a family of 28 people, eight of them were infected. "Treatment centers need more staffing and supplies to help prevent any further spread of this disease."
UN support
Help was provided to the new arrivals, including clean drinking water and expanded sanitation and hygiene facilities on the outskirts of the camps.
Targeted protective services have also been launched for the most vulnerable. "Children who are malnourished are being screened and placed in stabilization centres," explains Mr. Cheshirkov.
"Plans are underway to ramp up support by providing more basic relief items including dignity kits for women and girls" at Dadaab's Dagahaley, Ifo and Hagadera camps .
In partnership with its partners, the UN agency is also supporting the host communities around Dadaab by renovating boreholes, providing generators for water pumps and transporting by truck in the country. . UNHCR has also planned additional treatment centers to increase access to health care for new arrivals and prepare for future cholera infections.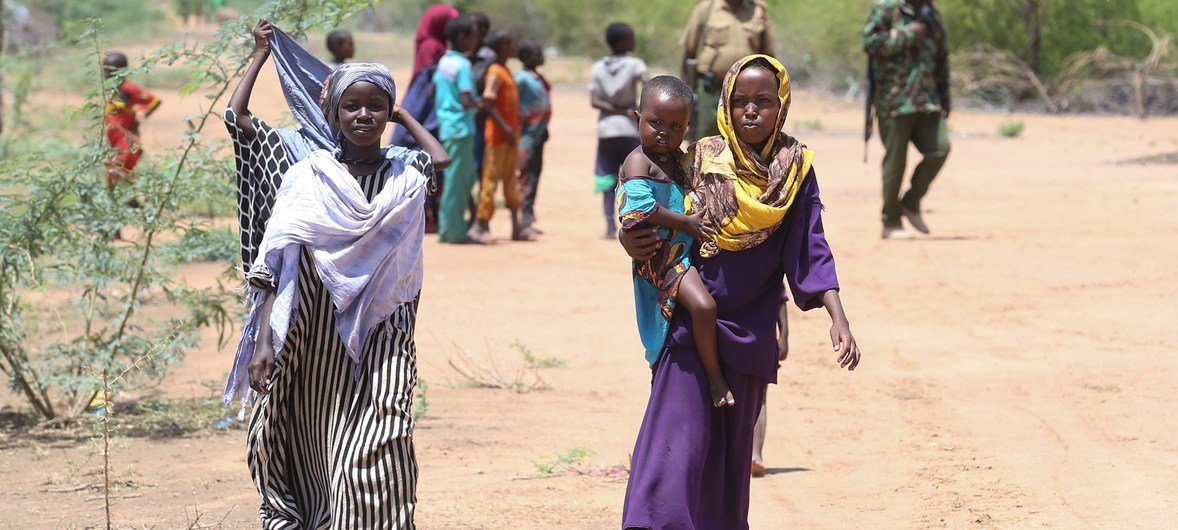 climate emergency
Meanwhile, humanitarian activists remain deeply concerned about the continuing drought and rain failures across the entire Horn of Africa, which Mr Cheshirkov described as the "longest and most severe" in many decade.
"About 4.5 million Kenyans, mainly in the north and east of the country, are also battling the effects of the devastating drought," he explains.
United Nations Office for the Coordination of Humanitarian Aid, OCHA, warned that more than 36.4 million people across the Horn of Africa will be affected by the longest and most severe drought in recent history in the final months of this year. This includes 24.1 million in Ethiopia and 7.8 million in Somalia.
Pastoralism is slowly dying
Large swathes of Somalia, southern and southeastern Ethiopia, and northern and eastern Kenya have faced the longest drought in recent history, while the wet season from March to May 2022 is the dry season. the longest recorded in the past 70 years, OCHA speak.
"The droughts from 2020 to 2022 have now surpassed the terrible droughts of 2010 to 2011 and 2016 to 2017 in both duration and severity and will continue to deepen in the coming months, with dire consequences," it added, noting that more than 9.5 million cattle – on which livestock families depend for their livelihood and livelihood – have died across the region, including 4 million in Ethiopia, 2.5 million in Kenya and over 3 million in Somalia.