News
Diana's marriage to Charles was 'essentially arranged', says Jemima Khan as she opens up about debut film | Ents & Arts News
Filmmaker Jemima Khan has told Sky News she would "benefit" from being "represented with the right candidates" for marriage – and Princess Diana's marriage to Charles "in terms of ordered version".
Khan's new film What's Love Got To Do With It is her version of "Pakistani rom-com" – inspired by the events of her life, during 10 years living in Lahore married to her ex and ex-husband prime minister Imran Khan.
The film revolves around the main character Zoe – a filmmaker played by the actress Lily James – as she navigates the modern world of dating, side-by-side with her neighbor and childhood friend Kazim (Shazad Latif) as he pursues an arranged marriage with a bride from Pakistan.
Khan's story explores "the pros and cons of both styles" – dating and "whether there are too many options with apps" or, conversely, "too few options with arranged marriage" .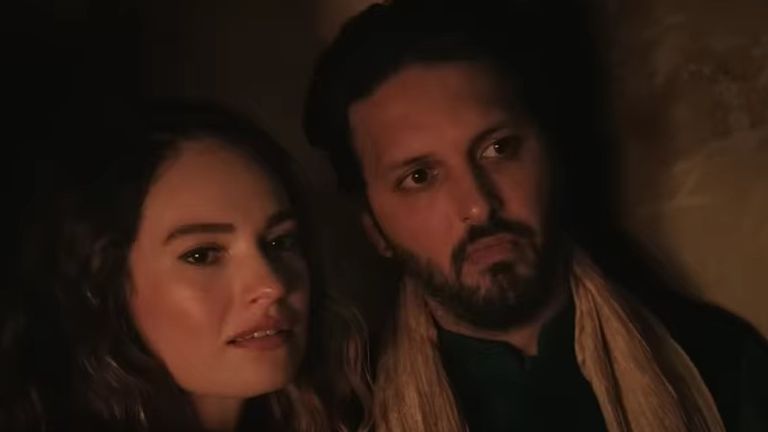 One impetus for the film was Khan's friend Diana Princess.
The socialite – daughter of billionaire Sir James Goldsmith and sister of Conservative MP and government minister Zac Goldsmith – maintains a close friendship with Princess Diana, who visited her twice while she was alive in Pakistan.
Khan told Sky News that it was this relationship that showed her how common this marriage style is across cultures.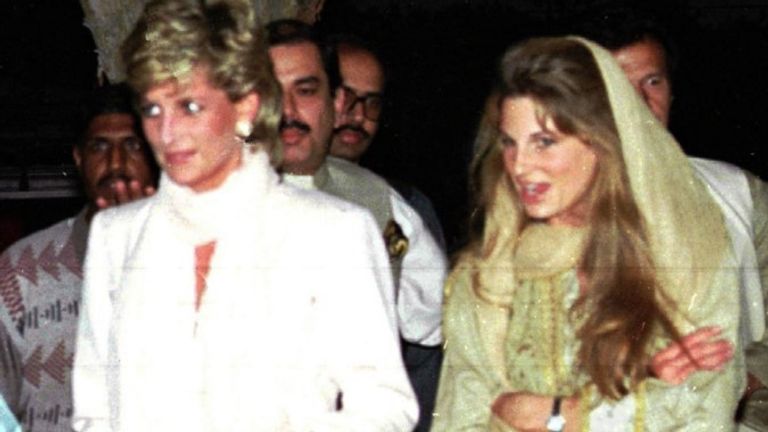 "Their marriage (King Charles and Princess Diana) was basically arranged," Khan said.
"It used to happen here, even to our Royal Family.
"I know it often seems like a really foreign concept but most marriages even in the world today are arranged if you look at the global population.
"Not so long ago it became a standard even in the UK."
Khan's film attempts to dispel myths surrounding arranged marriage, which she says is often categorized as the binary "marriage for good love" versus "bad arranged marriage".
"There is a real problem that arranged marriage is always confused with forced marriage," says Khan.
Before moving to Pakistan, she thought they were "a pretty standard, pretty negative idea about arranged marriage and how it fits into the modern world".
However, when she moved in at the age of 21, she saw arranged marriages "close up" and changed her mind.
Khan says she has seen "very successful and happy arranged marriages" – but, surprisingly, the same story is not reflected in popular culture.
Thus, her feature film debut is a "glorification of Pakistan… beyond the dark politics. The fun, colorful, hospitable and fun place I know is a part of life. Pakistanis," she said.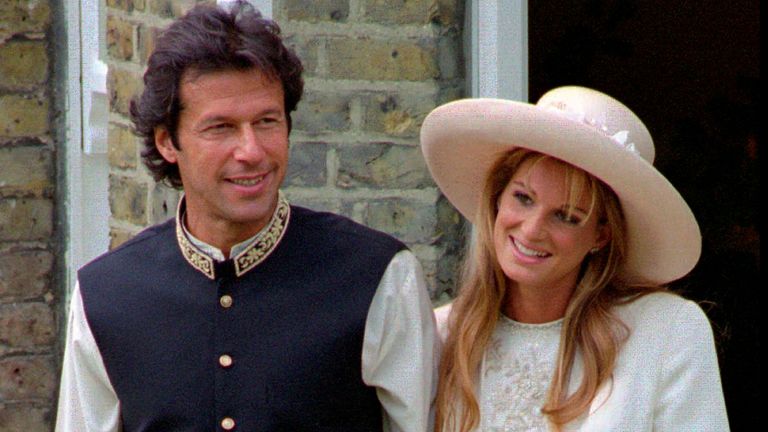 Khan told Sky News that producing the film – which has been in the works for more than a decade – forced her to reflect on her own life experiences and choices.
"As I got older, I thought, if my parents could agree – and be functional and good at these things – then I could certainly benefit from being introduced to the right candidates."
The 49-year-old added that this will be the "new incarnation" of arranged marriage – which she, and expanding through her character Kazim, explores as "supportive marriage".
This, as Khan explains, is "basically recommending the right person and then the couple will decide".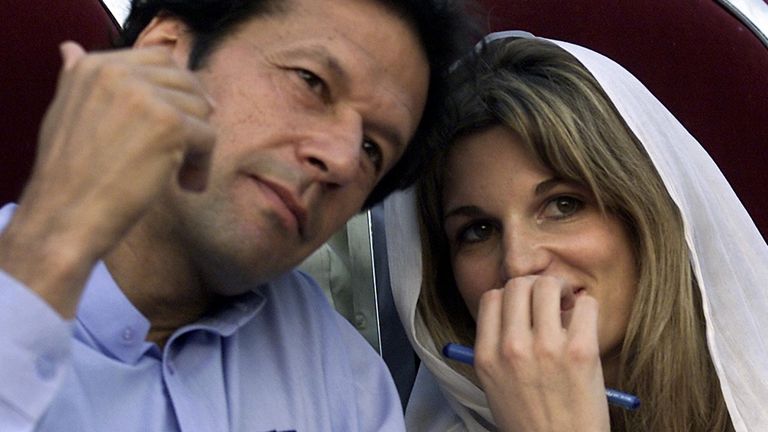 The film, both implicitly and explicitly, challenges the "real problem" of Islamophobia in film and television.
Khan told Sky News that "Muslims are good people" rarely appear on television.
"Pakistanis have always been terrorists, suicide bombers, or fanatics.
"There's a special line (in the movie)… "We have to leave the airport… we have to leave early because I need time to be randomly selected.
"I know from experience traveling with my kids, especially to the US, where we have to spend extra time between any connecting flights because they have non-anglicized Pakistani names – Sulaiman and Kasim Khan – they were arrested and interrogated in a way that I don't.
"It's hard to make a movie where Muslims are the good guys in America… where they're much more familiar with Muslims playing the bad guy. I think Islamophobia is a real problem. I think it's as big a problem as racism."
'What is love…', is Khan's personal homage to a culture – and its people – she says helped raise her.
What's Love Got To Do With It will be released in UK cinemas on Friday 24 February.