World
Delivering justice for Libya not 'Mission Impossible', Security Council hears — Global Issues
"If we are willing to build new partnerships…let's consider new ways of working together…[and] solidarity around human values… we can do much better at bringing justice to the Libyan people and hopefully that will help give broader hope for lasting peace," the public said. ICC prosecutor Karim Khan told the ambassadors via video link.
Recounting his experiences over the past few days, he emphasized that "we need to do better" and be more consistent.
Mr Khan explained that he had seen victims from all parts of Libya, from Benghazi to Derna, including captive victims from Jura, Musoke and Chimera.
Tarhunah Landfill
He recalled the two-hour drive from Tripoli, to a place called Tarhunah, where people lived in inhumane conditions, and talked about the "poor souls being executed" and the farms "becoming. mass graves".
Coupled with deep fear, dead dogs and goats have made cleaning up piles of trash to find bodies "appearing to be criminals within the jurisdiction of the court" to become an "extreme technical task." difficult period".
While applauding the brave work of Libyan forensic experts, the ICC prosecutor noted that although 250 bodies have been recovered so far, the number identified is far less.
Related
At another location, he spoke to other victims and survivors, including a man who had lost 24 family members and 15 others.
One mother dignified but convincing recounts of what she witnessed in "the kind of heartbreak" that only a survivor can recount.
"There is fatigue in Libya," said Mr Khan.
Noting that 2011 was "a long time ago", he admitted that "we needed to make sure we were seen as relevant".
The partnership pays off
There is fatigue in Libya – ICC Prosecutor
The victims want the truth, they want their voices heard and they want the charges to be determined by independent and impartial judges, the ICC prosecutor upholds.
And he argues against allowing the sentiment that punishment is inevitable to become pervasive.
Mr. Kahn says transparency and measurable goals have made good progress as partnerships are being built.
"For the first time since 2011, I can report the regular presence of my office staff in the area. During the last reporting period… there were 20 missions to six countries in which various types of documentary evidence were collected," said Mr. Khan.
He said that the partnerships had already begun to pay dividends, detailing that last month the Joint Investigation Team authorized the transfer of three individuals from Ethiopia to domestic courts in Italy and the Netherlands.
"This shows consistency…[that] the International Criminal Court not a top court. It's a hub and we need to work together to make sure there's less space for punishment and greater effort. Accountability," the ICC prosecutor stated.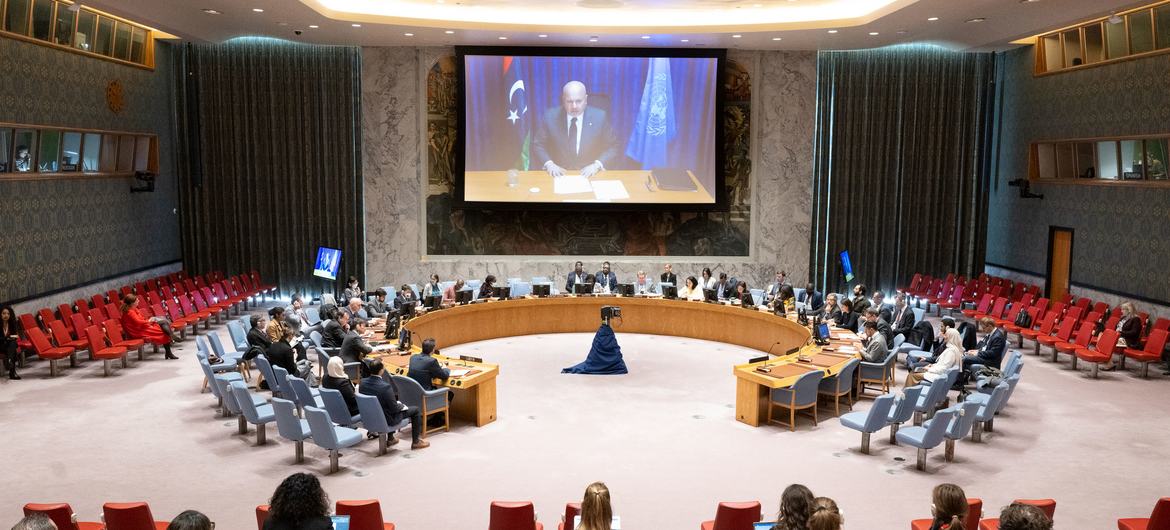 Move forward
"Libya is a key stakeholder. We are in Libya. This country is owned by Libya. The overarching crimes are against the Libyans. And this partnership that we are trying to refocus and build and promote is absolutely vital if we are to move forward," the ICC justice continued.
While acknowledging that "the partnership is not perfect," he believes that overall, "we can move forward."
"It's really not about power. Mr. Khan emphasized.
It's about people who want very basic things, to live in peace, and when they suffer loss, know what happened.
They also need "a modus operandi" – not as a value or an idea, but as "perceived by the Libyan people".
Click here to view the full session.