News
Children Jumped On Class 2 Student's Chest In Fight, He Died In Hospital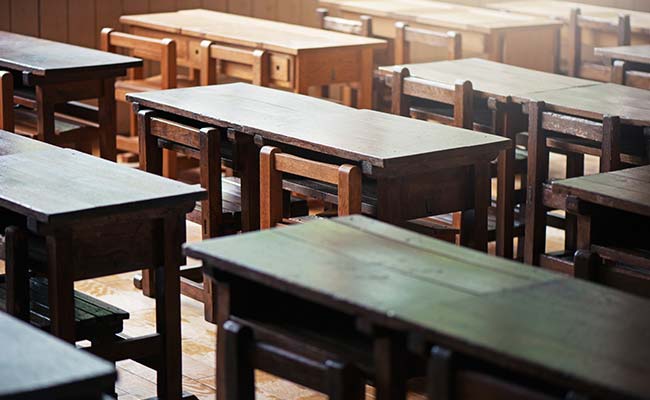 Firozabad, Uttar Pradesh:
A 2nd grader from a primary school in UP's Firozabad has died after fighting with a classmate, police said today.
The incident happened in the Kishanpur village of Firozabad on Monday when a fight broke out between Shivam and several other students who jumped on his chest, Shikohabad Police Station Station Officer Harvindra Mishra.
He said Shivam, 7, was taken to hospital and died on Tuesday.
The body has been sent for forensic examination, the police officer added.
Police said an investigation was underway and the school administration was also being questioned.
District Judge Ravi Ranjan, when contacted, said Basic Education Director Ashish Kumar Pandey and SDM Shikohabad Shiv Dhyan Pandey had arrived at the site to investigate the matter.
Further actions will be taken once the forensic report is received and the questioning of the school's principal, teachers and students is complete, he said.
(Except for the title, this story has not been edited by NDTV staff and is published from an aggregated feed.)
Featured video of the day
Private bills, public messaging ahead of the big 2024 election?