News
Cardiff crash: Man who found car was best friends with one of the victims | UK News
The father and son who found the vehicle involved in the deadly Cardiff crash say police should have started searching for the missing passengers sooner.
Darcy Ross, 21, Eve Smith, 21, Rafel Jeanne, 24, were killed in a car crash and Shane Loughlin, 32, and Sophie Russon, 20, remain in a critical condition at the University University of Wales Hospital in Cardiff.
They were all reported missing after a night out on Friday, traveling to Cardiff from the town of Porthcawl in the Vaulkswagen Tiguan.
Matthew Pace, 45, and son Lewis, 26, told Sky News they found the car in a wooded area along the A48 motorway just after midnight on Sunday morning.
Lewis said that he and Mr Jeanne were "best friends".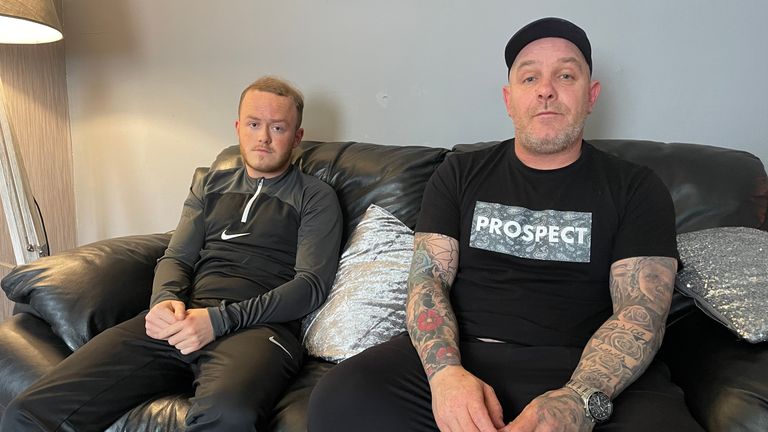 "I was devastated. I couldn't cope, I couldn't eat. It was devastating," he said.
Matthew said police arrived "about a minute" after he and Lewis pulled over to the curb after noticing "tire tracks" near a wooded area.
"I pulled up, I was in the field, in the forest and then she [a police officer] pull up behind me," he said.
"She asked me why I was there, and I said, 'There are all the tire tracks here' and then her co-workers came out, looked at the tire tracks and they sent a helicopter to look for them. in this bush and it's time to confirm it's there."
Matthew added: "The minute they were reported missing, they should definitely be looking, looking.
"Especially when the witnesses saw five people in the car and had no contact with any of them, I think they searched all day Saturday."
The Independent Office for Police Conduct (IOPC) said it was "Expeditiously conduct an inspection" after receiving referrals from Gwent Police and South Wales Police on Monday in connection with the incident.
'We found them before the police': Officers criticized in search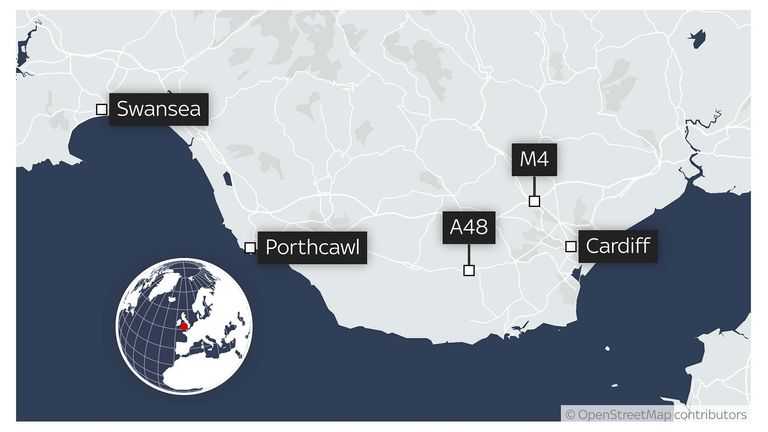 'We did almost everything together'
Lewis said that the last time he spoke to Mr Jeanne was on Thursday night.
"Obviously I didn't think anything of it until I saw him being reported missing. I saw comments on Facebook that the police weren't taking the matter seriously, obviously they were. It's supposed to be."
Lewis said the two had been friends "for many years through football", adding that Mr Jeanne was a "very good kid".
"We were very close, we did almost everything together.
"He's so funny, honestly, the best way to describe him is funny, like he always wanted to laugh… I just miss him."
Speaking of when Lewis and his father discovered the car, he said: "When I saw they had skid marks, obviously I prayed it had nothing to do with it and it turned out to be, but the police. literally looking. to where we found it and anyway the helicopter was in the sky, so I don't know how it wasn't found faster."
Lewis added: "As soon as they were reported missing, [police] should have been out there looking for them, at the end of the day they were missing so there should have been a search there and after."