World
Caraway, Native and Levi's: Product Releases This Week
There's a ton of great products on sale every week – and we're always here to keep you updated with the best. Each week, we'll put together a short list of our favorite products that have dropped over the past seven days for you to shop for for your morning coffee or a quick break from work (trust, that's the list). only you need to stay updated on these).
This week brings the launch of Caraway's fun architectural style teapot (just in time for cozy autumn cuppas), Native's New Pumpkin Spice and Deodorant Shower Gel and Levi's x Ganni collab fall clothes.
Shop our favorite new releases below, but be quick – they sell out easily.
The Hill House and PJs nap skirts are now available in one of summer's most iconic models: the gingham – and in a variety of colors: Think hydrangea (blue), emerald (green), and bubblegum ( pink). Louisa nightgown is a new knee-length style to go with them, and may look familiar (it's the bra-friendly bra style in The Nesli Nap Dress). The new ginghams are also available in children's styles.
Levi's is an American classic, and Danish brand Ganni is bringing some really cool designs to our wardrobes – and we're here for the kind of international diplomacy that leads to a handbag collection from two great people. Features of the collection A-line dress shirt ($325), this year baggy bootcut jeans ($295), button down denim shirts ($195), ruffled button-up lilac Western ($325) and a midi skirt shirt ($375) with an A-line shape that we wouldn't be surprised to wear every day.
Brown is back in the fall, and to complement all your moody fall outfits is the latest colorway from Dagne Dover, a classic camel. Bags come in a wide variety of the brand's monochrome, neo-classical designs, whether you want it normal phone carrier to run errands, waist bag for when you need something more or five-star rated daily backpack.
Yes, it's August and we're talking about the holidays, but time flies in the world of online shopping and Dyson's recently reduced gift sets for the holidays cost us twice as much. Sets, starting at $429.99, come with a styling tool (like Airwrap wand, Corrale hair straightener or Supersonic dryer – our pick for best high end hair dryer) plus a comb and brush so you can complete your ruffle or hang out style with polish. Plus, each comes with an elegant carrying case to keep bathroom shelves tidy (or take with you on your holiday).
You're sure to hear a lot about pumpkin seasoning things around here in the next few weeks, because it's just that time of year. Natural deodorant company Native has become a current seasonal staple with its own collection deodorant and shower gel so you can get that cozy autumn feeling right from the start in the morning.
You may know Billie because shave and other shaving devices, but now the brand has branched out into hair removal. enter Wax set, available in body/armpit and face/bikini sets. While waxing isn't everyone's favorite idea, Billie has tried to make it as comfortable as possible with vegan soft gel wax strips that feature extra-long pulls, plus some Serum wipes after hair removal are included in each package.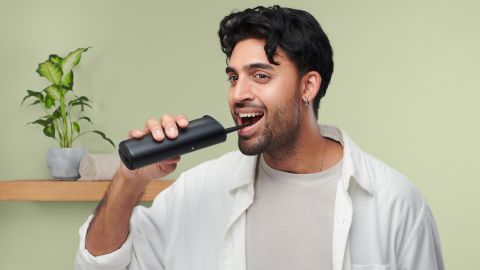 Flossing isn't the most fun, but using a handy water flosser is definitely a lot better. Quip just launched a wireless rechargeable water flosser and is ready to go with you. The water tank will clean you in 60 seconds and the charging time extends to 60 cycles. Plus, you can customize the water pressure: The 360-degree nozzle can flow water in both gentle and deep cleaning modes, so you can get the clean you want every time. use.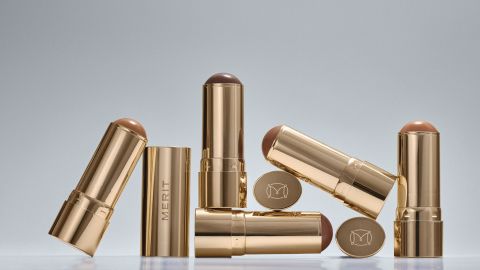 If you've caught the sun this summer – or if you just want its appearance without the UV rays – the new Merit of Balm Dong ($30), aka "easiest bronzer ever," is all about a light shade that you can build on to get some level of highlight on your preferred cheekbones . Double-sided allows for precise application, and Vitamin E and fatty acids are mixed into the micro-pigment powder to give it a slight boost.
The joys of truffles and farm in a sweet bottle

Truff'S truffle sauce just got a whole new flavor through the brand's partnership with Hidden Valley, the brand behind one of the most popular farmhouse outfits ever. Yes, you will want to put it on your pizza, and there will be no judgment here. It's kind of like there's a waiting list, so sign up here before the bottles drop on August 30.
New Fair Trade rugs, plaid textiles and nightwear

Parachute just launched a trio of new releases, including a collection that features vintage checkerboard print, fair trade carpet and new pyjama. For bedrooms and bathrooms, there's a tested set of linens: duvet covers, bath mats and shower curtains, all with subtle, tonal textures. To get between your new linens, check out this brand's products Organic Cotton Cloud Collection, which features super-breathable pajamas and bathrobes and is available in soothing, earthy colors to put your mind at ease. Finally a new seven Fair Trade- and Craftmark certified rugs Available in five sizes and hand-woven in India – and available check one if you want to tie it in, such as some extra bedding, or just need a rug that takes up that sweet space between snake and pattern.
Just in time for cozy fall teas (preferably with blankets and books), Caraway has launched a $245 teapot that you'll want to keep on your kitchen 24/7. The stainless steel, non-toxic kettle features architectural lines and comes in a variety of playful colors such as Mist, Cream, Navy, Perracotta, Grey, Sage and Marigold.
Brooklinen's little sister, Marlow, is here to give us hot slumbers: She just dropped a Cooling Pillow Protector made with StayCool technology that increases airflow and breathability, so Your pillow stays protected from sweat and drool while you stay cool (and sweat less, so it's a win-win for everyone). Buy one for $29, a set of two for $58, or four for $62.64 – or as part of bunch of (starts at $89) comes with Marlow's top pillow.
We love the colors of fall, and there's no better place than Sedona. It makes sense that Hydro Flask would draw inspiration from that for its fall collection, with the brand's insulated drink bottles (and more) in Indigo and Goji colors in a nod to the atmosphere. Arizona sky and landscape. For another nature-inspired addition to the Hydro Flask family, the company also just launched a twist on insulated coffee cupThis time in the bark.
Sure, the maker of machine washable rugs, just launched a collection of faux hidden rugs (starting at $149) that will make a splash in your home. Like the rest of the line, they're machine washable, durable, spill-resistant, stain-resistant, flexible, non-slip, and guilt-free. New models include Cowhide, Zebra, Tiger, Leopard and come in unique sizes: a 4.5 foot x 6 foot "hidden" shape or different sizes of rectangles.
HypericeTheir wellness products are no joke when it comes to resilience and simple self-care, and its new compression launch, the Normatec Go, is great for those with a penchant suffering from calf pain due to daily exercise or grinding. It's the same idea as the old Normatec – a boot that lets you have a compressed air massage right over your shins, just this time without separate parts and wires. You can connect it to the app to customize the time and pressure of your massage, they cover the entire leg and ensure there are no gaps during the massage.
Serious gamers, this is the product for you: Samsung just launched a 55-inch curved gaming monitor, and it's available for pre-order right now for $3,499.99. With specs tuned just for gaming, this immersive 4K, 1000R monitor has a lot to say. It can boast a 165hz response rate and 1ms (GTG) response time so you never miss a beat in the action, along with a sound bar with four corner speakers and two center woofers for Real cinematic experience. PS: If you buy it from Newegg, you'll get a $200 retailer gift card (limited time only).