Auto Express
Budget 2023: Nirmala Sitharaman pays attention to getting rid of old vehicles
Finance Minister Nirmala Sitharaman has announced Budget 2023, with particular emphasis on the scrap car policy. The minister said the central government will allocate more funds to get rid of old vehicles. She added that the center will assist state governments in getting rid of old vehicles as well as ambulances.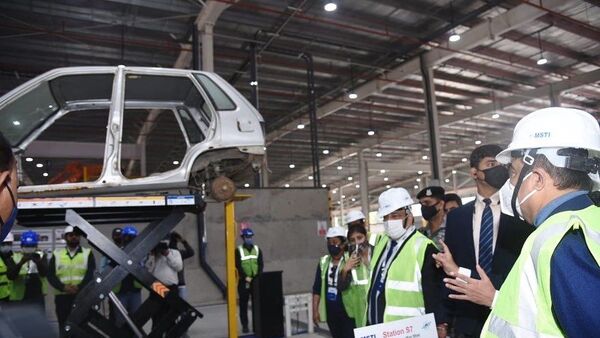 In her 2023 budget speech, Nirmala Sitharaman said, "In addition to the vehicle scrap policy announced in Budget 2021-22, more funds have now been allocated to support vehicle removal efforts. old central government. The states will also be supported to help them get rid of old vehicles and old ambulances."
The Scrapage Policy was announced during the previous budget session and aims to phase out vehicles older than 15 years in order to promote clean energy vehicles and new car sales. The government has announced that it plans to phase out 9,000 vehicles owned by central and state governments, transport corporations and public sector businesses from April 1, 2023.
Under the Scrap Policy 2022, the center and the state government will reduce the road tax by 25% on vehicles purchased by getting rid of old vehicles. The government also plans to establish a scrap facility within 150 kilometers of each city center across the country to facilitate access.
First published date: February 1, 2023, 12:13 PM IST