Auto Express
Budget 2023: From FAME 2 extension to EV tax amendment, what the auto industry wants
Finance Minister Nirmala Sitharaman will announce the 2023 Union Budget on 1 February in Parliament. Like many other sectors, the auto industry also has certain expectations from the upcoming budget. Many industry stakeholders, including vehicle manufacturers, component manufacturers and charging infrastructure developers, are hoping for tax breaks, benefits and incentives in the upcoming budget. year 2023.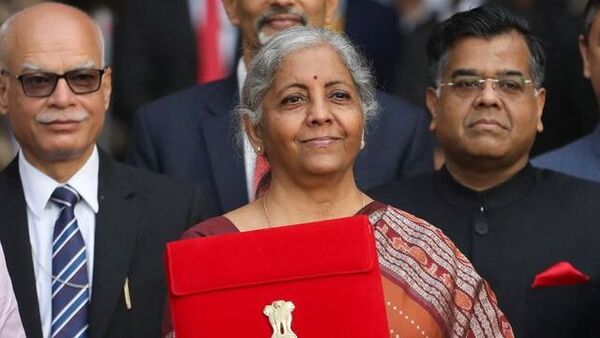 Mercedes-Benz, the number one luxury car brand in India, is optimistic that the union budget will be progressive and forward looking. Santosh Iyer, CEO and Managing Director of Mercedes-Benz India, expects the upcoming budget to act as a catalyst for India's long-term growth trajectory. He expects the current tax incentives and other benefits for the electric vehicle segment to continue for the next 10 years or so. "Current tax incentives and other benefits will continue over an 8-10 year period to drive growth in the EV segment, raise EV inflection points, and help the auto industry reach critical mass for these vehicles.Charging infrastructure will play an important role in accelerating the adoption of electric vehicles in the country and enhancing customer confidence. domestic sustainability," he added.
Also read: 90,000 agricultural vehicles over 15 years will stop running from today
Mercedes-Benz India also believes that the budget will emphasize the development of road infrastructure across the country. Toyota Kirloskar Motor (TKM), one of the key automakers in India, is of the same opinion. It believes the budget will focus on the deterioration of infrastructure in addition to giving a special thrust to the rural economy. TKM also expects the budget to focus on controlling rising interest rates, which is important for maintaining good demand.
Toyota has played an important role in the greener powertrain solutions segment in the Indian automotive market. With that in mind, TKM hopes the budget will publish a policy support for electric vehicles and alternative fuels such as ethanol, hydrogen and bio-CNG.
Electric mobility has been featured more frequently in the Union Budget over the past few years. The Association of Electric Vehicle Manufacturers (SMEV) believes that momentum will also continue in this year's budget. It hopes to have more clarity and transparency in the GST structure for electric vehicle spare parts. In addition, SMEV expects the FAME 2 program to be extended further after it expires on March 31 next year, as the policy has helped generate positive growth for electric vehicles in India. (Read Full report)
Agreeing with SMEV, Tata Motors also hopes that the government will consider extending the FAME II program.
Date of first publication: January 31, 2023, 3:59 p.m. IST