Sports
Breeders' Cup: Charlie Appleby pairs Modern Games and Mysterious Night book Keeneland ticket successfully with Woodbine | Racing news
Modern Games booked his Breeders' Cup ticket to a dramatic win at the Woodbine Mile in Canada on a fruitful Saturday for North American coach Charlie Appleby.
The Appleby runner won the Breeders' Cup Juvenile Turf last year and added another Classic success to his record this term by winning the Poule d'Essai des Poulains in the spring.
Last seen sending home to Baaeed in the Sussex Stakes in July, Modern Games returned to the action perfectly, sitting in the back in the early stages but making seamless progress after moving mid-course right instantly.
The giant horse Dubawi took the lead in a stride issue, going home five-quarters of a length from Ivar, with Simon and Ed Crisford's Finest Sound trailing far behind third in the race as Breeders' Cup Mile Qualifiers .
Jockey William Buick told www.godolphin.com: "Modern Games is extremely impressive. He's very good at landing fast and running good speed, as he showed there.
"He's in a great rhythm and we just have to wait until a certain race room – he's a little out of the way at the top of the first leg but I think the whole court is. He changes gears. immediately and if anything, I ended up earlier than I anticipated.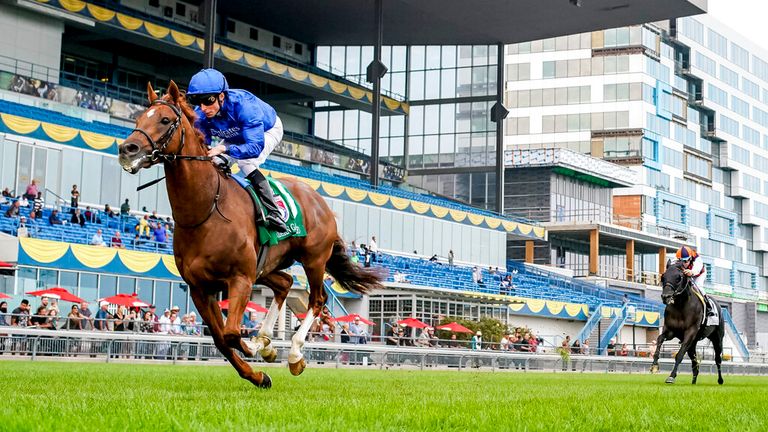 "Modern Games did very well at the Breeders' Cup last year and he was always very cautious. He was very intelligent and adapted very quickly to different situations. He won the French Guineas, didn't stay in the French Derby and finished second behind Baaeed last time, so he really deserves the lead."
Appleby and Buick tied for a first place double with Mysterious night in Summer Stocks.
Third in the Classic Stakes and the winner of Deauville's Group of Three last time, Mysterious Night showed a decisive gear change in the mile-long heat, hitting a distance straight ahead. long distance with the least noise.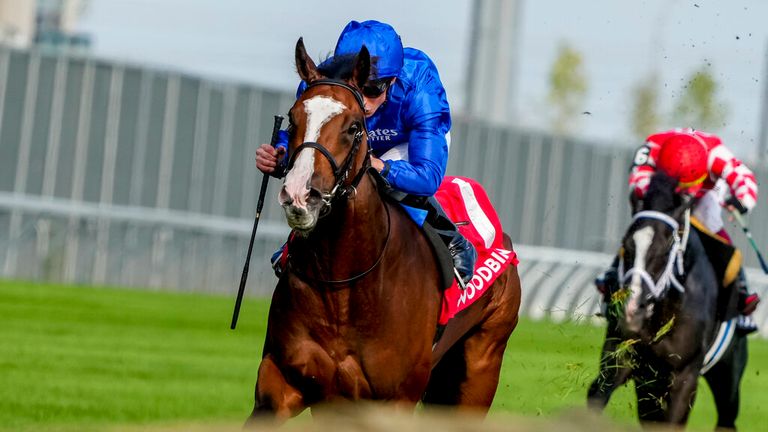 Buick helped him continue his work in the finale, with Paranormal Night going home nearly six races long apparently in another race that provided the Breeders' Cup.
The winning driver said: "We knew Mysterious Night would like fast ground and he got through the race brilliantly. I was quite impressed with the way he picked. He instilled in me a lot of enthusiasm. confident throughout and hopefully he can go on from here."
Godolphin's Alex Merriam added: "William was desperate to get some covers, so it worked out well as the two horses came forward and Mysterious Night swooped in. He shut down and finally finished. good. He's a lovely horse – his sister Althiqa has won a couple of First Places in North America and it's a lovely family."
National pride was also on the scoresheet for Appleby in the US when he won the Jockey Club Derby at the Aqueduct.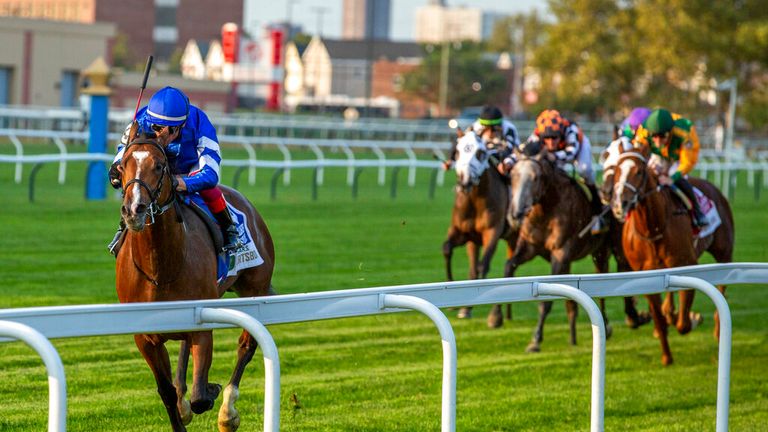 Last month's First Place Saratoga Derby winner, Nations Pride has dropped to Third for the competition and is obliged to match in terms of form.
Teamed up by Frankie Dettori, Nations Pride took the lead as it got close to the last of 12 feathers and dropped before winning against The Gray Wizard by six quarters.
The Classic Causeway came in third, with Nations Pride reversing the Belmont Derby form from July when that horse got him in second.
Dettori said: "Nations Pride has done a great job here. He's been here for the best period of 10 weeks and has won twice and finished second in the Belmont Derby.
"He looks like a different horse than the one I rode in Belmont. He's totally flying today and, from the last corner, the results are never in doubt. He's ramped up strength and that's it. shown in the results."
"I didn't want to give Classic Causeway an easy lead and when I saw Daunt take on him I thought 'great, that saves me work'. I knew Classic Causeway was going to put me in the middle of the stretch and part. The rest is easy."