News
Brazil stars unfurl banner tribute to legend Pele after World Cup victory over South Korea | World News
Brazilian players hold banners in support of Pele as they celebrate their victory over South Korea in the round of 16 of the World Cup.
The team held up a banner with only one word – 'Pele!' – next to the picture of the great Brazil, after their 4-1 win.
Pellet previously sent a message to compatriots before the match.
The three-time World Cup winner said on social media that he would watch the match from the hospital in Sao Paulo, where he was hospitalized last week.
There were serious concerns about the 82-year-old's health when news outlets in Brazil reported that he had been moved to palliative care.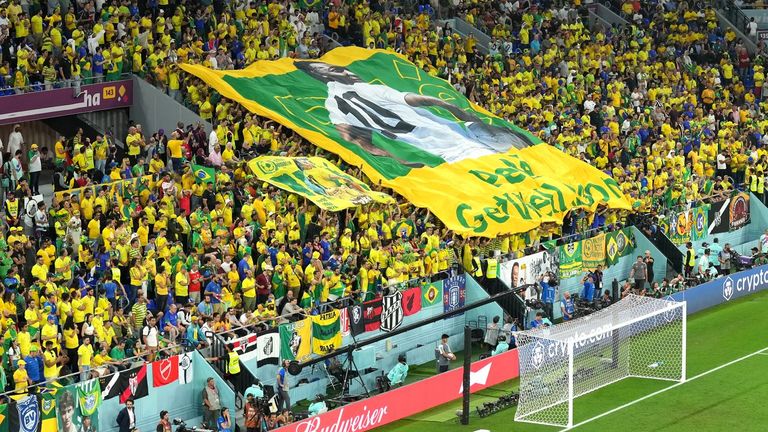 However, an update from doctors about his colon cancer treatment was followed by an announcement on the legend's Instagram page that he is "strong" and the so-called calm.
Before Monday night's game at Stadium 974, Pele recalled memories of his 1958 World Cup debut.
He wrote on Twitter: "In 1958, I was walking down the street thinking about fulfilling my promise to my father.
"I know that today many people have made similar promises and are also looking for their first World Cup.
"I'll be watching the game from the hospital and I'll be cheering for each and every one of you. Good luck!"