Auto Express
BMW India arranges eight product launches to continue sales momentum next year
Luxury carmaker BMW India looks set to launch multiple products in 2023, including the i7 electric sedan to continue its sales momentum into 2023. The automaker is poised to introduce eight products in the next eight weeks in this country. While answering the question of whether the company can sustain sales growth next year, BMW Group India President Vikram Pawah told PTI that the company is also confident of growth in 2023.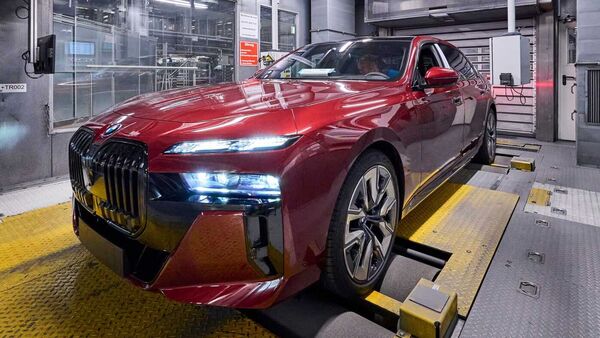 He noted that the domestic auto market is witnessing a positive phase and is expected to continue through 2023. He said: "People are looking to buy cars that they can't afford. they've always dreamed.. families are looking to drive (for) vacations… so all of this will help fuel this growth."
Also read: BMW launches its most powerful car in India. Check the details
He added that while there are some economic challenges in terms of inflation and rising interest rates, those challenges can be overcome with new products and traction already in the market.
Speaking of the current year, Pawah said the brand's car division, which includes both the BMW and MINI brands, is growing by about 40% year-over-year. "This is going to be a defining year for us as we've passed our best sales numbers ever," he added.
In 2018, BMW India sold 10,405 vehicles, which is its best annual sales performance to date. Last year, the company shipped 8,236 BMWs and 640 Minis. Pawah noted that BMW currently has one of the best electric vehicle portfolios in the country and that the company will add more products next year. "We'll be adding to that range over the next eight weeks. It will include the i7 early next year," he said.
First published date: December 11, 2022, 10:43am IST