News
Barrett Strong: I Heard It Through The Grapevine writer and Motown's first star dies aged 81 | Ents & Arts News
Motown founding artist Barrett Strong, who collaborated on such classics as I Heard It Through The Grapevine and Papa Was A Rollin' Stone, has died aged 81.
Strong's death was confirmed by the Motown Museum in a series of tweets paying tribute to his prolific career.
"Barrett is not only an amazing singer and pianist, but he and his writing partner Norman Whitfield have created an incredible piece of work," Motown founder Berry Gordy said in a statement. . No further details have been released.
Strong was the pianist and lead vocalist on Motown Records' breakout hit Money (That's What I Want), which was released in the early 1960s and later covered by artists including The Beatles and the Rolling Stones.
It comes less than a year after he agreed to let his friend Gordy – then in the early days of building his record empire in Detroit – manage and release his music.
While he never achieved the success of Money on his own again – and ironically, the song led to money controversies as he struggled to be recognized as a co-writer – alongside Whitfield. , he formed an efficient and eclectic composition team.
Amy Winehouse to Bruce Springsteen – artists who have covered Strong's work
I Heard It Through The Grapevine was first recorded by Gladys Knight And The Pips in 1966, and Marvin Gaye's release two years later became one of the label's all-time bestsellers. The song has been covered many times, by everyone from Creedence Clearwater Revival to Amy Winehouse, and also charted again in the 1980s thanks to being featured in the popular Levi's Launderette commercial.
The Barrett-Whitfield partnership also wrote Cloud Nine and Psychedelic Shack for The Temptations, as well as the anti-War anthem – with the famous chorus: "War! What good does it do? Absolutely… none what!" – for Edwin Starr.
Strong told LA Weekly in 1999: "With War, I had a paratrooper cousin who was seriously injured in Vietnam. and disabled for life. You talk about these things with your family while sitting at home, and that prompts you to say something about it."
His other hits with Whitfield, who passed away in 2008, include I Can't Get Next To You, That's The Way Love Is, and Grammy Award-winning chart-topper Papa Was A Rollin' Stone.
The artists who have covered their songs range from The Rolling Stones (Just My Imagination) and Aretha Franklin (I Wish It Will Rain) to Bruce Springsteen (War) and Al Green (I Can't Get Next to You). .
Strong was born in West Point, Mississippi and moved to Detroit a few years later.
He is a self-taught musician who took piano lessons without school and together with his sisters founded a local gospel group called Strong Singers.
In his teens, he got to know artists like Franklin, Smokey Robinson and Gordy, who were impressed with his ability to write and play the piano.
'Songs outlive everyone'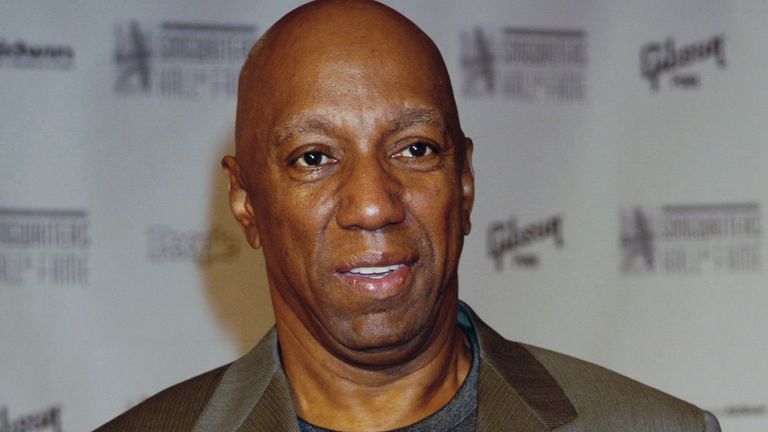 Strong spent part of the 1960s recording for other labels, then left Motown in the early 1970s and worked on several solo albums, including Stronghold and Love Is You. In 2004, he was elected to the Songwriters Hall of Fame, which considered him "a key figure in Motown's formative years".
The music of Strong and other Motown writers was later featured in the Broadway hit Ain't Too Proud: The Life And Times Of The Temptations.
According to BMI (Broadcast Music Inc), there are more than 240 songs in his following catalog.
Strong told The New York Times in 2013: "Songs outlast people. "The real reason Motown works is publishing. Recordings are just a means to bring songs to the masses.
"The real money is in publishing, and if you've published, keep it. That's what it's all about. If you give, you're giving away your life, your legacy. Once you're gone, those songs will still be playing."