Auto Express
Atlantis for bicycles? Amsterdam opens big cycle garage under water
Amsterdam has one of the highest numbers of cyclists in the world but while that's great for zero-emission mobility and for general public health, the Netherlands' capital city has faced with issues of space crisis in recent times. However, to address these concerns, the city now has a large bicycle-only underwater parking area.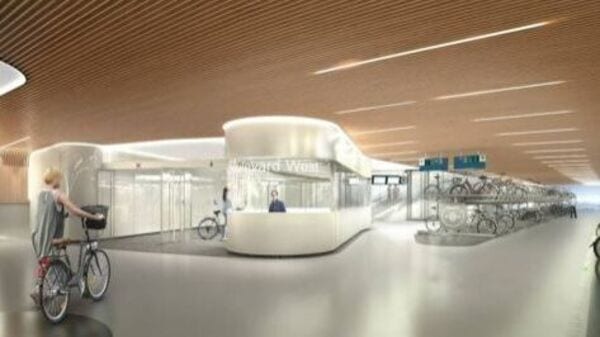 Built beneath the Open Haven Front, an access tributary to Amsterdam's IJ River, it is just one of two such spaces for bicycles. Another facility is coming up right next to the IJ River, and the two combined will be able to handle up to 11,000 cycles at a time. The idea behind having an underwater car park stemmed from concerns about limited space on land as well as the city's ability to make use of the waterways and the waters around it in different ways. creative and diverse ways.
In a city of about 9 lakh cycles and with about 6,25 lakh trips made daily, concerns about a safe space are growing. Authorities have sought to address these concerns through the underwater facility. The facility has conveyors that take cyclists down to a few feet below the ground. Designed by architecture firm wUrck, the facility is described as an oyster-like facility with a bright and modern interior.
First published date: January 27, 2023, 09:46 AM IST