World
As China Looks to Allies, Taiwan Does the Same
ANALYSIS/INTERVIEW — Taiwanese President Tsai Ing-wen is U.S.-bound this week, with scheduled stopovers in New York and Los Angeles. The visit is an unofficial one, with formal diplomatic missions planned across a 10-day trip throughout Central America. But it comes at an important juncture, as rising tensions position Taiwan as a potential flash point in U.S.-China relations. 
In what is perhaps the most controversial leg of the trip, U.S. House Speaker Kevin McCarthy plans to meet with Tsai in California, with the Biden administration urging China not to use this visit as a pretext for a further degrading of relations. In fact, when asked about the upcoming U.S. visit of the Taiwanese president at a press conference last week in Beijing, Foreign Ministry spokesman Wang Wenbi responded with a correction: "Taiwan is an inalienable part of China," he replied. "There is no such thing as 'Taiwanese president.'" The last time a House Speaker publicly convened meetings with senior Taiwanese leadership, Beijing responded with war games near the island. When a German Cabinet Minister recently arrived in Taiwan in a bid to expand technological cooperation, Wang described it as "a pretext to interfere in China's internal affairs."
Neither Berlin nor Washington have formal diplomatic relations with Taipei, given China's claim, and yet the U.S. remains its largest arms supplier. Earlier this month, the Biden administration approved hundreds of missiles for F-16 fighter jets, a core element of Taiwan's air defense strategy, as a part of $619 million in potential sales. That announcement triggered China's new foreign minister, Qin Gang, to denounce the move, as well as America's role in Ukraine, promising "conflict and confrontation" should Washington continue with current policy: The Biden administration's new National Security Strategy identifies China "America's most consequential geopolitical challenge."
Tsai's visit this week, meanwhile, coincides with a flurry of diplomatic activity, including Taiwan's ex-President Ma Ying-jeou's historic visit to mainland China, a first of its kind since 1949; a large Czech delegation meeting in Taipei on Monday; and Honduras' formal severing of ties with Taiwan, the ninth diplomatic ally to do so since Tsai took office in 2016. It also follows Chinese President Xi Jinping's recent trip to Moscow, and Xi's hosting of a landmark deal that restored ties between Saudi Arabia and Iran. Trappings of a similar détente are reported to be underway between Riyadh and Damascus, though they come amidst increased tensions after a drone, reportedly of "Iranian origin," killed one U.S. contractor, injured another, as well as five U.S. service members, in northern Syria. 
Such high-profile meetings, coupled with growing trade between Beijing, Moscow, and Tehran, have renewed talk of a pairing off of global alliances, as well as an emerging triumvirate of power to challenge western leadership.   
"It's reasonable to say that there will be a push by the Iranians, Chinese, and Russians to use each other to evade U.S. sanctions, to evade the dollar as a currency for trade, and to develop some construct that allows them to sustain an aggressive posture against the Western world," Norman T. Roule, who served for 34-years in the Central Intelligence Agency, told The Cipher Brief in a private subscribers+ members briefing.
The Cipher Brief spoke with a number of experts, including Roule, on this budding Iran-Russia-China nexus.
---
THE CONTEXT
---
·         The scope and significance of China's initiatives, in particular how Iranian-Saudi diplomatic relations are playing out remains a hot discussion topic. Foreign Policy summed up the accomplishment with four takeaways:  1) it's not a "golden age" for Iran & Saudi Arabia; 2) the U.S. was left out in the cold; 3) the development is a "modest" win for China; and 4) this was another step in the ongoing realignment of regional relations.
·         Meanwhile, military ties connect Iran, China, and Russia in multiple ways. Rolling Stone had an exclusive report that Iranian weapons are turning up in both Russian and Ukrainian hands. But what triggered the greatest angst are assertions that China is actively planning substantial lethal aid to Russia, a viewpoint that was elaborated in the U.S. intelligence community's annual threat assessment. The allegation seemed partially corroborated when customs data obtained by Politico indicated that China has provided rifles and body armor for Russian use in the past year.
·         Arms transfers were not the only military developments of note. Part of the Iranian-Saudi "détente" agreement is said to include Iran's commitment to end weapons shipments to the Houthi rebels in Yemen.  If Iran honors its pledge, diplomats see the possibility for bringing an end to the long-running conflict.   At the same time, Iran-Russian military linkages took another step forward with Iran's announced intention to buy advanced Russia fighter jets. This came even as Iranian, Russian, and Chinese vessels participated in a 5-day naval exercise in the Gulf of Oman.
·         What all this means for broader and enduring regional and bilateral relations is the subject of much speculation.  Some observers dismiss a China-Russia-Iran partnership as "illusory," citing divergent interests as unlikely to result in "anything akin to a cohesive alliance."  Other assessments acknowledge the reasons not to pronounce a China-Russia-Iran axis just yet, but suggest recent events may be trending in that direction; and "as much as (China, Russia, and Iran) might have issues with each other, they have much bigger issues with the United States."
---
THE EXPERTS
---
Norman T. Roule, Former National Intelligence Manager for Iran, ODNI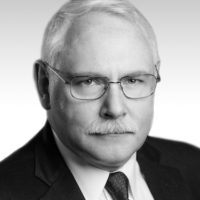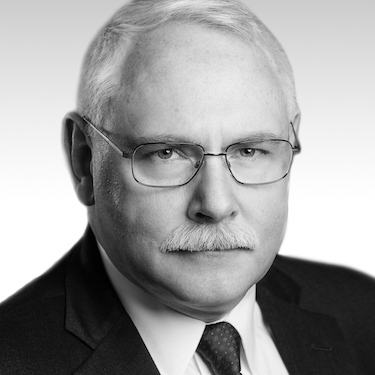 Norman T. Roule is a geopolitical and energy consultant who served for 34 years in the Central Intelligence Agency, managing numerous programs relating to Iran and the Middle East. He served as the National Intelligence Manager for Iran (NIM-I) at the ODNI from 2008 until 2017. As NIM-I, he was the principal Intelligence Community (IC) official responsible for overseeing all aspects of national intelligence policy and activities related to Iran, to include IC engagement on Iran issues with senior policymakers in the National Security Council and the Department of State.
Brian Katulis, Vice President of Policy, Middle East Institute
Brian Katulis is a senior fellow and vice president of policy at the Middle East Institute. He was formerly a senior fellow at the Center for American Progress (CAP), where he built the Center's Middle East program and also worked on broader issues related to U.S. national security.
Barbara Slavin, Distinguished Fellow, Middle East and North Africa, Stimson Center
Barbara Slavin is a distinguished fellow at the Stimson Center in Washington and a lecturer in internaitonal affairs at George Washington University. Prior to joining Stimson, she founded and directed the Future of Iran Initiative at the Atlantic Council and led a bipartisan task force on Iran.
Michelle Grisé, Policy Researcher, RAND Corporation
Michelle Grisé is a policy researcher at the RAND Corporation. Her research focuses on Iran, South Asia, Russian military strategy, strategic competition and international law. Prior to joining RAND, Grisé was a law clerk at the U.S. District Court for the Southern District of Texas, a policy fellow at the Yale Institution for Social and Policy Studies, and a Fulbright fellow in Israel.
---
ANALYSIS / INTERVIEW
---
The Cipher Brief:  In a deal facilitated by China, Iran and Saudi Arabia reestablished diplomatic relations.  What implications does this apparent thaw in relations have for the region, and for broader global alignments and alliances?
Roule:  The restoration of diplomatic relations between Saudi Arabia and Iran is consistent with the content of Saudi-Iranian talks that have been held for about two years in Iraq via Oman. Very recently, China became an addition to this. It formalizes a diplomatic channel for engagement, provides the Saudis and the Iranians with some consular capabilities, perhaps makes oil market discussions a little easier.
But there is little relevance beyond that. Iran's posture in the region is guided by the Iranian Revolutionary Guard Corps (IRGC), not the Ministry of Foreign Affairs. We've seen similar examples of relations being chilled and thawed.
China's got to be careful now that it balances its role between protecting its assets and its energy equities, but not getting involved in the actual problems that the IRGC creates. At the end of the day, that's really what we're talking about.
Katulis:  The surprise Iranian-Saudi agreement brokered by China could help advance broader stability in the region if the parties live up to the general commitments expressed in the reporting on the deal.  Iran and Saudi Arabia announced in Beijing that they will re-open embassies after a seven-year cutoff of ties, work to revive a security pact, and resume bilateral trade, investment, and cultural accords. The fact that China played such a visible role in finalizing and announcing this agreement is the most notable thing so far about the deal.
The general agreement comes after years of efforts to bridge divides between the two countries. Iran and Saudi Arabia had met at least half a dozen times directly and in regional forums over the past three years as part of multiple lines of effort to reduce regional tensions.
My colleagues and I commented further on this in an MEI article:  Four factors to watch to assess the Saudi-Iranian diplomatic opening
Slavin:  China was harvesting low-hanging fruit when it brokered this deal. Much of the heavy diplomatic lifting had already been done in five Iranian-Saudi meetings in Baghdad.  The terms of the agreement refer back to understandings reached between Iran and Saudi Arabia during their last period of détente in the late 1990s and early 2000s. 
The deal boosts Beijing's prestige and may reinforce its economic ties with both Saudi Arabia and Iran but China is not capable of replacing the U.S. as a security guarantor in the Middle East and remains a free-rider when it comes to safeguarding freedom of navigation. 
If the deal holds, it should lessen tensions between Iranian and Saudi proxies in Yemen, Iraq, Syria and Lebanon. Saudi Arabia has also promised to stop supporting ethnic separatists in Iran and opposition forces in exile. Iran's government will remain extremely unpopular at home but Israel's dreams of a US-Israel-Arab front against the Islamic Republic are likely dashed.
Grise:  It is still early days, and time will tell whether the reestablishment of diplomatic relations between Iran and Saudi Arabia translates into productive cooperation, whether the thaw in relations will be lasting, and how it will or will not reshape the balance of power in the region. By brokering this agreement, though, China has taken on an increased share of responsibility for the future of peace in the Middle East, which poses significant risks for Beijing. In other words, for China, the hard work of maintaining the agreement it has brokered is just beginning.
The Cipher Brief:  While China's role in aiding Russia militarily is unclear, the arms flow between Russia and Iran is well documented.  What are the benefits for Tehran and Moscow in sustaining and expanding these controversial ties?
Roule:  Iran gains hard currency and it gains the ability, as Defense Secretary Lloyd Austin and I and others have stated in the past, for its personnel to watch firsthand how its drones are used by an ostensibly capable first world military actor.  Russia's capacity in that regard has been pretty poor, considering how those drones are used by that actor against Western-trained actors using Western equipment, especially in surge and saturation attacks.
I think what is more worrisome and is less talked about is these are exactly the techniques that Iran would use to train the Houthis, Hamas, Lebanese Hezbollah, and others to use as they attack our partners and Americans in the region.
So this experience and the hard currency are up there. There are stories about Iran getting some technology from the Russians.  It's not that I downplay that, but in theory Russia could have provided much of this technological support in the past. There are also stories that Iran is seeking Russian aircraft.  Since Syria, Iran has sought to augment its really weak air force capacity with strike-bomber aircraft, and the Russian or Chinese systems would answer that.
Katulis:  Russia and Iran have moved closer in tactical and operational alignment in important ways during the past year, with Iran supplying Russia with drones and other support for its war against Ukraine, and Russia providing Iran with important military hardware that it could use to defend itself against a possible attack on its nuclear facilities.  
The relationship between the two countries has deepened during the past year, as both have faced pressures from international efforts to isolate them and impose costs on them with sanctions.  
The main thing both sides are looking for are ways to reinforce the stability and staying power of the current ruling regimes and help bear the costs and pressure both governments are now facing.
Slavin:  Barred from purchasing Western weapons for decades, Iran has long bought Russian systems and is reportedly about to receive two dozen Su-35 jets. Iran's regional adversaries possess more advanced U.S. technology.  However, Iran has already shown an ability to inflict significant damage on its neighbors using homegrown and reversed engineered drones and missiles. 
Iran and Russia are not natural allies and most Iranians distrust Russia and remember when the Russian empire and later the Soviet Union seized Iranian territory. But the Iranian and Russian security establishments bonded in 2014 to keep the regime of Syrian dictator Bashar al-Assad in power. The Trump administration's wrong-headed decision to quit the Iran nuclear deal in 2018 — when Iran was still in full compliance with it — reinforced those in Iran favoring closer ties with both Russia and China. Iran and Russia appear to be in this for the long haul, anticipating that they will remain in a "coalition of the sanctioned" for years to come.
Grise:  While military cooperation between Russia and Iran has grown since the beginning of the war in Ukraine, how far this cooperation ultimately goes depends on the course of the war and how long it continues at its current level of intensity.  
For now, enhanced military cooperation has been beneficial to both countries. Russia has secured a cost-effective tool for targeting Ukrainian critical infrastructure, as we've seen to devastating effect in Kyiv and elsewhere in Ukraine.  Iran, which has had limited opportunities to expand its defense exports in recent years, has been able to market its drone capabilities to new customers. And in its engagement with Iran, Russia also stands to gain a better understanding of how to maintain the expertise necessary to continue advancing its defense capabilities while under sanctions.
---
Cipher Brief Senior Editor Ken Hughes contributed to this report.
Excerpts from these interviews have been lightly edited for length and clarity.
Read more expert-driven national security insights, analysis, and perspectives in The Cipher Brief