Business
Arm CEO says chip design company 'committed' to IPO this year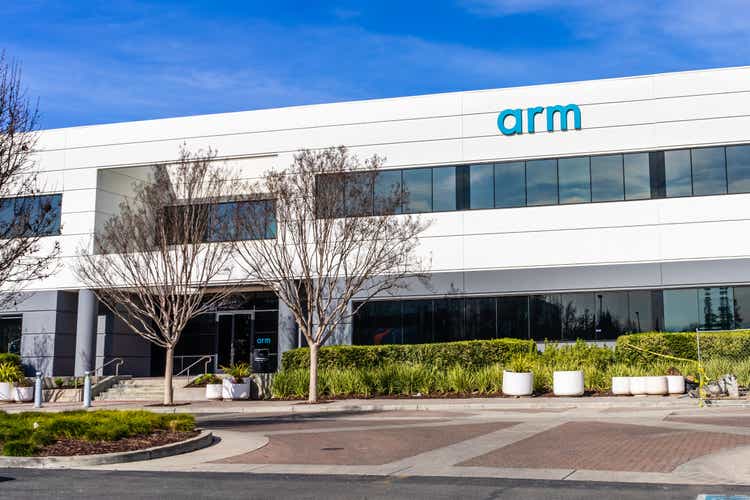 Arm CEO Rene Haas said Tuesday that the semiconductor design company will have an initial public offering this year and is "committed" to making it happen.
"The plans are actually pretty good developed and underway," Haas said in an interview with Reuters. "We're doing everything we can and are committed to doing that this year."
On Tuesday alone, technology group SoftBank (OTCPK:SFTBY), Arm's parent company, report Total third-quarter revenue grew 6% year over year, thanks in part to a 28% increase in Arm sales.
Arm's chip designs are used in devices worldwide, including Apple (AAPL) products. Nvidia (NVDA), AMD (AMD), Qualcomm (QCOM) and many others also license intellectual property from Arm.
Last month, it was report that British Prime Minister Rishi Sunak held talks with SoftBank (OTCPK:SFTBY) on a London-based IPO for Arm.
Arm remove plans to list in London in July due to the political situation in the UK government at the time. Seeking Alpha reported that the resignation of a UK investment and digital minister who played a leading role in negotiations with SoftBank (OTCPK:SFTBY) led to a breakdown in negotiations.
Soft banking (OTCPK:SFTBY) discussed listing some of its shares in Arm on the London Stock Exchange and in New York, after previously saying it would only list in New York.
Japan-based SoftBank (OTCPK:SFTBY) bought Arm in 2016 for $32 billion.
At the end of October, SoftBank (OTCPK:SFTBY) CEO Masayoshi Son proposes "comprehensive, long-term partnership" between British chip intellectual property company and Samsung.