Horse Racing
Angst Appointed Editorial Director at BloodHorse
Frank Angst has been appointed editorial director of BloodHorse, it was announced on January 20 by Carl Hamilton, president of BloodHorse.
Angst replaces Claire Crosby, who will take on the role of vice president of communications at the Breeders' Cup effective March 1.
"Breeders' Cup is fortunate to welcome Claire to their team. She has done an excellent job leading the editorial department and has agreed to work with Frank and the BloodHorse staff during the transition. ," said Hamilton. "We are also very fortunate to have Frank join our talented team of BloodHorse. His experience as a feature editor and his extensive knowledge of the Purebred industry ensures His transition to editorial director will be smooth."
"I look forward to this new role at BloodHorse," Angst said. "With record money in 2022, strong sales and in terms of racing, unprecedented drug and safety reforms, this is an exciting time to cover the industry. I set my sights on this. Our goal is to help our outstanding staff showcase their talents in racing coverage, breeding, sales and all other aspects of sports across our various platforms. "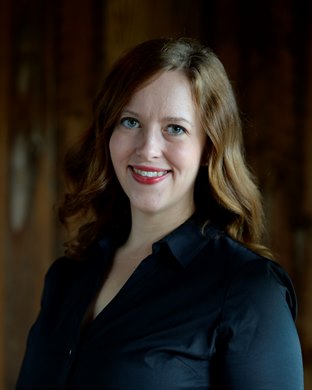 Claire Crosby will join Breeders' Cup as vice president of communications
Angst has been a pitch writer for over 20 years, 10 of which are by BloodHorse. Before becoming editorial director, he was a columnist for the magazine and played a key role in the transition from weekly to monthly publication. Previously, Angst served as a news editor, overseeing industry stories posted to BloodHorse.com, BloodHorse Daily and the magazine.
In BloodHorse Daily, Angst writes a column for Dollars & Sense, which examines business trends in the industry. He founded and continues to co-write The Road, which reviews the Triple Crown trail horses, and The Challenge, which highlights the outstanding horses in the Breeders' Cup Challenge series.
In 2014, Angst and other members of the BloodHorse team were awarded the Eclipse Award in Audio/Multimedia for their insight into the horses that won the first two stages of the Triple Crown, only to lose. in Belmont Stakes (G1). Angst's story, "Waiting and Waiting for the Crowning Glory", anchored the work which also includes interactive graphics and video.
Angst has won five equine media awards from American Horse Publications for outstanding news and writing. His 2021 website story on Love Only You Japan's historic win at the Breeders' Cup Filly & Mare Turf (G1T) earned the Breeders' Cup Joe Hirsch Award for breaking news. In 2019, his coverage of the Kentucky Derby (G1) race received an honorary mention by Eclipse media.
Before joining BloodHorse, Angst was a writer and editor for Thoroughbred Times for 10 years.
Originally from Cincinnati, Angst graduated from Butler University with a dual major in journalism and political science. He lives in Frankfort, Ky., with his wife Nikki and son Drew.

This press release has been edited by BloodHorse Staff for content and style.