Sports
AEW debuts its new behind-the-scenes show All Access
I will remove my biases to the top. I would never outright buy reality TV as "reality". I find it hard to believe that someone can act completely spontaneously with cameras around, even if they say that after being watched for a while, they forget they are there. Go for Hard typing, also. The chats we see on there are clearly hand-picked — They must be – but never sounds completely natural. That's not to say we can't estimate what real life in AEW looks like through AEW: Unlimited, just not 100 percent.
How will Adam Cole's return impact AEW?
This makes a wrestling company perfect for this kind of show or the worst it can be. Because we are never sure what is real and what is work in wrestling. Maybe AEW wanted us to buy this when the curtain was coming down and things went exactly as they were presented in the show. Or maybe it still contains the slight wink that wrestling always does, and will feed into the above plot gunpowder And Rampage also. Who knows? Any news we get from behind the scenes is always filtered by our fans to see if it affects bookings or is part of the story. So why not the show that bleeds from behind the scenes?
Adam Cole returns to BAYBAY
At least, that's how it feels after All Access released last night TBS. It started with such a mysterious beginning, because it happened like that gunpowder closed last night with the return of Adam Cole and Britt Baker (his real-life character girlfriend) joined him to celebrate his victory. And after that All Access begins, and Baker and Cole are unquestionably central to that show. All Access certainly revolves around Cole's return journey after serious concussion problems and Baker's support for him during it. It's hard to believe that the "actual" show has no effect on pre-booking "shows".
Baker actually eclipsed Cole as the star of the first episode, though not exactly with obvious results. It's like how Baker caught all the attention of the women's section on a reality wrestling show a few years ago when she chased and then became a champion. Obviously why. Baker is as comfortable a talker in any setting as anyone else in the company, and she still carries the aura of holding the torch of the women's division for a long time as well as being a original people of AEW. She has a good reputation in the company.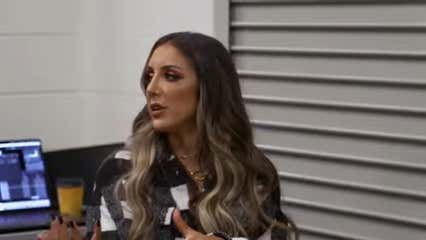 But that doesn't make for smooth viewing, which may be what the manufacturers want. About a quarter of the episode, Baker sets a big goal of doing everything he can to lift the women's rank and support the other wrestlers to the best of their ability. But this comes about 10 minutes after we saw her all over Thunder Rosa during a chat with Jamie Hayter, Toni Storm and Saraya.
Most AEW fans know that Rosa not a popular character behind the scenes for a variety of reasons, but this feels a bit outrageous — especially when Saraya joined even though we know that when this movie was shot in Atlantic City, she had been a member of the company for a month and long after Rosa had taken a leave of absence. It also wasn't the best look when four white women disparaged a Latina wrestler who was featured on the roster behind her back.
If anything, it's another example of Tony Khan not being the bad guy. The CM Punk-Elite situation spiraled out of control because Khan never got to grips with it, even though it was clear to the team that it was his call to kick Colt Cabana out, not of Punk if that's what happened, or by cutting off Punk at the end of the game. press conference from hell. Rosa/temporary champion is no different. We know from various reports it's Khan's call to keep Rosa the champion during her early absence due to injury. So why do the other wrestlers blame Rosa for that in this episode?
And no fan can't help wondering how this will affect Rosa's eventual return, and in no way is it impossible. Final, Rosa will have a match with either Storm or Hayter, and fans will think of these scenes as she does. Is that intentional or not? With wrestling, we never know, which kind of undercuts the "reality" of the whole thing.
There are some really interesting behind-the-scenes miner
That does not mean All Access without some nuggets. I'm a fan of how shows and matches are put together. Right from the start, we see Tony Schiavone explaining to Sammy Guevara about his feud with Bryan Danielson, why it's there, and what they need Sammy to do in his commercial to hype the next game. This is a good tool.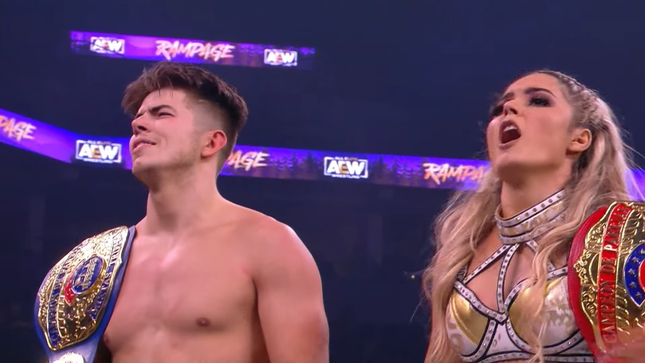 Similar to Guevara and Tay Melo explain how they are getting married had Melo facing and turning on her heel and how frustrating it was for her to find her way quickly with what it means to turn on her heel. It's an insight into the fluid nature of wrestling storytelling and the need for performers to be ready to turn the tide.
We also see the Young Bucks return from suspension, and train in the ring for the first time in two months and how nervous they are. And when they started preparing for their match at Full Gear a few weeks later. Again, I ate the shit up.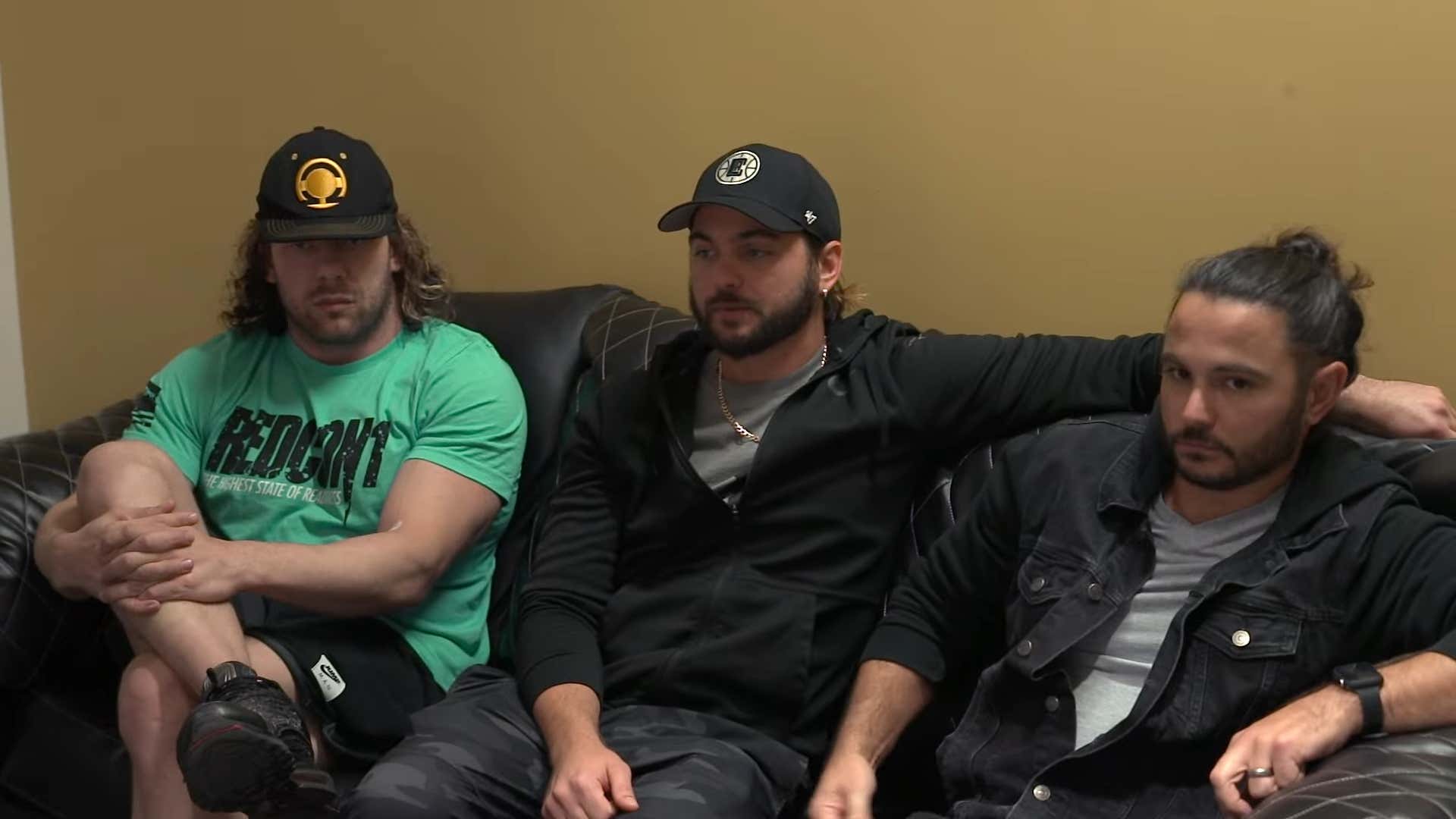 Bucks is obviously completely open-minded when on camera. Obviously the MJF won't be. That guy will never break kayfabe. But that contrast messes with how we perceive who is directly speaking to us and who is not. I suppose… makes it a wrestling product. The stories never stop in Business, even if it's supposed to take you behind the curtain.